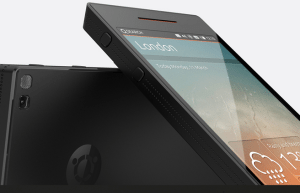 Canonical had an early crowdfunding success of sorts back in 2013. The company that is the guardian of Ubuntu Linux ran a campaign on Indiegogo that raised almost $13 million. At the time, that was the most ever on Indiegogo but it was far short of its goal of raising $32 million to create the Ubuntu Edge" "the next generation of personal computing: smartphone and desktop PC in one state-of-the-art device."
Canonical posted a reflection article on Indiegogo in explaining "What We Learned from Crowdfunding.
The Amrisha Prashar, writing for Canonical, explained why they decided to go the crowdfunding route;
"We opted to crowdfund the idea as it's an excellent way to understand the demand, foster innovation and speed up the time-to-market for new products in a more transparent way. The discussions, networking, and comments we received were invaluable, making us realise the more open the industry becomes, the better products consumers will get in their hands. We even had consumers setting up their own crowdfunding projects in order to raise money to buy the phone!"
Making the announcement on the Canonical blog last week, founder Mark Shuttleworth said they were focusing on the cloud and IoT instead of mobile convergence;
"I'm writing to let you know that we will end our investment in Unity8, the phone and convergence shell. We will shift our default Ubuntu desktop back to GNOME for Ubuntu 18.04 LTS …This has been, personally, a very difficult decision, because of the force of my conviction in the convergence future, and my personal engagement with the people and the product, both of which are amazing. We feel like a family, but this choice is shaped by commercial constraints, and those two are hard to reconcile."
AppleInsider has a good writeup on the saga here.
In retrospect, I wonder what Ubuntu would have done if it had raised the $32 million? Bullet dodged?