CreditEase Wealth Management announced on Sunday it has formed a global strategic partnership with real estate developer, operator and investment manager, Tishman Speyer, in Beijing in order to extend global cooperation in resource sharing, fund investment, buyouts and business development.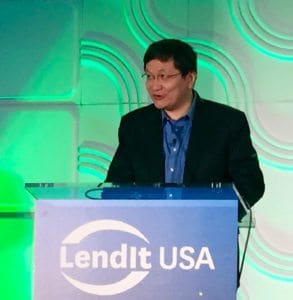 According to CreditEase Wealth Management, with an RMB10 billion joint investment target for the next three years, the agreement aims to extend the partnership between the firm and Tishman Speyer that began two years ago and will boost cooperation in learning, life, heritage and property-related business in addition to fund investment, to serve diverse needs of CreditEase Wealth Management's high-net-worth Chinese clients. Ning Tang, Founder and CEO of CreditEase, stated:
"Many of our cooperative projects focus on value increase and rely on effective post-investment management to unlock values. This is consistent with the development philosophy of Tishman Speyer, and therefore I look forward to our future cooperation."
Rob Speyer, President and Chief Executive Officer of Tishman Speyer, shared:
"CreditEase Wealth Management and Tishman Speyer share a common value — we're both dedicated to serve clients. We look forward to further strengthening our relationship as we seek more joint investment opportunities in China and in best-performing markets elsewhere."
Zhao Ruobing, Senior Vice President of CreditEase Wealth Management, also commented:
"The two companies share 'the gene of globalization', 'the pioneering and innovative spirit' and 'the strong sense of corporate social responsibility.'"
The announcement of the Tishman Speyer global strategic partnership comes just days after Credit Wealth Management announced it signed a memorandum of understanding (MoU) with the School of Business Administration, the Hebrew University of Jerusalem (HUJ) in order to boost strategic cooperation in internship, educational resource sharing, cultural events and commercial exchanges.  The firm reported that it is the first financial institution from China to set up an office in Israel.