London-based fintech firm, Yielders, announced on Monday it is now regulated by the Financial Conduct Authority (FCA). The company claims it is the UK's first ever Islamic fintech firm to be directly authorized by the FCA and the milestone shows significant validation by the supervisory body of financial services in the UK, and strengthens the position of Yielders in pioneering Islamic fintech and making it competitively available. This news comes less than two months after Yielders claimed to be the first UK fintech company to gain a Sharia Compliance Certification.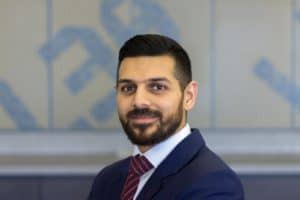 Yielders reported that it went through a process of due diligence with the FCA, who validated their business model, client money handling, and financial promotions before awarding accreditation. This in return put Yielders in a special group of only five real-estate crowdfunding platforms to be directly authorized by the FCA. Irfan Khan, a founding director at Yielders, stated:
"The granting of full authorisation demonstrates to current and future investors that Yielders' regulatory and operational infrastructure has met with the strictest and highest standards demanded by the globally recognised FCA. We set out two years ago to create a fully Sharia complaint and regulated business, and this announcement shows our commitment to a long term strategy in providing an honest, competitive and inclusive opportunity for ethical and Islamic crowdfunding."
Yielders also noted that members of its team have been accredited with CF30 certification, deeming them approved to present investment opportunities to a retail crowd. The company added the FCA authorisation also demonstrates that approved processes are in place to safeguard client assets and that funders can invest with confidence and security through the regulated and factually correct information presented to them and will result in Yielders becoming a more robust business model.
Yielders currently offers the opportunity for the public to invest as little as £100 towards buying a share of a crowdfunded property. The equity-based property crowdfunding platform only offers pre-funded investments to the retail crowd, meaning the assets are already generating an income.