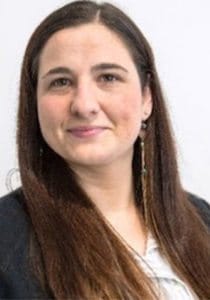 Online lender focusing on SME loans, Growth Street, announced on Tuesday it has appointed April Nardulli as its new General Counsel and Chris Weller as its new Commercial Director. 
According to Growth Street, Nardulli has previous experience in London's fintech industry and most recently held the senior regulatory counsel position at RateSetter. She shared:
"Growth Street have done a fantastic job of developing a clear focused set of products and putting in place a solid foundation for the business to build on. I am delighted to be joining such an enthusiastic, dedicated and passionate team at this exciting time of growth and expansion."
Weller also brings experience to his new position and has previously held similar positions in various high growth companies, including Aldermore Bank and most recently at Geniac. He stated:
"Having spent a large part of my career supporting growth businesses, I am delighted to be joining such a strong team at such an exciting time in Growth Street's development. We are focused on extending the availability of products to a wider audience of British businesses and I'm very excited about the plans we have across Growth Street to help us with this goal."
Growth Street noted 2016 was a very successful year for its platform. The company previously reached several milestones, including Appointed Representative status, has more than 500 investors to its marketplace since its launch in November 2016 and has had a significant business borrower growth. To date, Growth Street has reportedly matched over £54 million on its lending exchange.