Renren (NYSE: RENN), an early investor in the first Fintech unicorn SoFi, recently announced it had sold preferred shares in SoFi to investors on April 4th. The transaction was completed in conjunction with SoFi's $500 million funding round. Renren is an early investor in SoFi which is one of the most successful online lending and Fintech companies in the US. According to Renren, they received net proceeds of $91.9 million in the transaction. The company still has 85.9% of its previous holdings in SoFi.
While details of the most recent SoFi funding round were not released, chatter put the valuation at over $14 billion. SoFi has recently purchased a digital-only bank and revealed its intent to go global with operations being launched in Australia, the UK and perhaps Asia.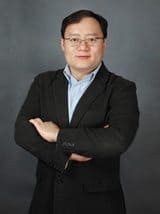 Renren has invested in multiple Fintech firms including Fundrise, one of the most prominent real estate crowdfunding platforms in the US. While operating a social network in China, recently its outside investments have played a more prominent role. The company was founded by Joseph Chen who holds a bachelor's degree in physics from the University of Delaware, a master's from the MIT, and an MBA from Stanford University.