The Monetary Authority of Singapore (MAS) and the United Nations Capital Development Fund (UNCDF) under the ongoing UNCDF's SHIFT (Shaping Inclusive Finance Transformations) have partnered on a program to increase digital financial services across the ASEAN region.
According to MAS, the two entities will explore opportunities to work on digitization of low-tier financial institutions – including Financial Cooperatives, Micro Finance Institutions and Banks. The collaboration was said to give UNCDF and MAS the means to rapidly digitize the operations of these various Financial Service Providers, enabling them to better aid financial access and usage to serve the marginalized population, including women in these countries.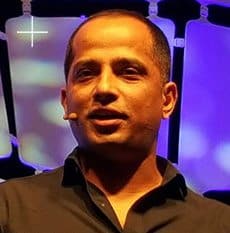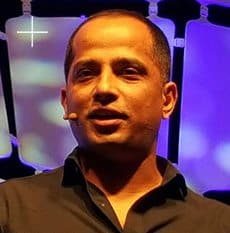 Mohanty, Chief Fintech Officer at MAS, explained;
"We believe that financial services has a role to play in the economic empowerment of women and the marginalized. It is with this belief that MAS is pleased to partner with UNCDF SHIFT, as this is a meaningful social initiative that will create solutions to provide greater access to basic financial resources. We look forward to recognizing the innovative ideas from recently launched Challenge Fund Window at the Singapore FinTech Festival and hope that this will spur more partnerships in the area of financial inclusion."
MAS is a Supporting Partner of UNCDF SHIFT's latest Challenge Fund Window. The Fund provides co-funding grants for innovative, scalable business models that foster regulated international remittances to Cambodia, Lao PDR, Myanmar and Viet Nam (CLMV) for women.  Remittances for these four countries  was said to have contributed US $17.2 billion . The growing influx of international remittances to CLMV is playing a significant role in economic development in the Mekong region, and can act as a catalyst for the development of the local digital financial services ecosystem by providing greater access to basic financial services.
The Challenge Fund mechanism incentivizes innovations in women-inclusive business models that financial institutions would not ordinarily be prepared to pursue. The Fund aims to support projects for which social returns are assured, but financial returns may not yet have been proven.
@UNCDFSHIFT is excited to announce a new strategic partnership w/ @MAS_sg to facilitate development of digital financial services in ASEAN!

— UNCDF SHIFT (@UNCDFSHIFT) April 18, 2017

The UNCDF SHIFT Challenge Fund Window focussing on remittances, is open to applicants from 7th April to 9th June 2017; and the grant awards will be finalised by October 2017.

MAS will also host a SHIFT Challenge Fund workshop in Singapore and this collaboration on Challenge Fund Window will culminate in the opportunity for selected applicants' project to be showcased at the Singapore FinTech Festival, to be held from 13 to 17 November 2017.

Sponsored Links by DQ Promote