Nevada-based Fintech startup Prime Trust announced on Friday it has appointed former Hambrecht Partner and CTO, Whitney White as its new COO and CTO.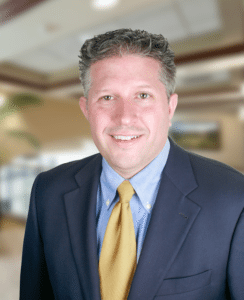 According to Prime Trust, during his 17 years at Hambrecht White assisted in the design and execution of the company's capital market transactions, which included auction-based offerings and the IPOs for Google, Overstock.com, Morningstar, Interactive, Brokers, Peet's Coffee & Tea, etc. While sharing details about White's appointment, Prime Trust CEO, Scott Purcell, stated:
"Prime Trust is building innovative software solutions that will enable tech-driven trust services to disrupt not only the status quo of old-school banks and brokers but also the newer generation of robo-advisors. Whitney has proven himself to be one of the securities industry's leading technologists and brings with him tremendous operations expertise and invaluable front-line banking experience. I'm thrilled to have him join my executive team and help lead this company."
White then added:
"I never thought I'd leave Wall Street. The opportunity to grow Prime Trust into what I expect will become one of the most important technology-driven financial services firms is just too compelling to pass up. I'm excited to join the team and look forward to building upon what they have started as we take it to the next level."
Prime Trust focuses on asset protection and private securities. The company noted that its team delivers solutions and solid financial returns to individuals and corporations of all sizes to help keep them protected. It is a member of the American Banking Association and Nevada Trust Company Association.