Online lender OnDeck Canada announced on Thursday it has formed a partnership with cloud-based point-of-sales platform for independent retailers and restaurants, Lightspeed. According to the duo, this new partnership will allow Lightspeed users to secure loans through OnDeck's lending platform and the new offering will be available to Lightspeed customers in Canada and the U.S. providing up to $500,000 term loans and $100,000 lines of credit.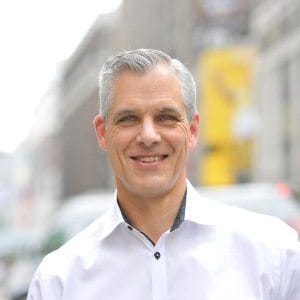 Gary Fearnall, Country Manager at OnDeck Canada, stated:
"We are very pleased to be partnering with Lightspeed, an innovative technology company that is enabling businesses to improve their customer experience on all channels. Since 2014, OnDeck Canada has been focused on providing the right operating capital solutions to allow for investments in critical initiatives such as technology and hiring, and this partnership will continue to strengthen our connection to the retail and hospitality industries."
OnDeck also noted that its loans will enable Lightspeed clients to take advantage of growth opportunities, which includes buying inventory, purchasing equipment, and boosting their customer experience. JP Chauvet, President of Lightspeed, noted:
"Lightspeed is laser focused on improving the competitiveness of independent businesses across North America , and for us this partnership makes perfect sense. In part, it gives us the opportunity to help our clients access our Omnichannel solution which can help improve their customer experience exponentially."
Fearnall added:
"Among other strategic partnerships set to take shape in 2017, our work with Lightspeed and recent partnership with financial services company Wave, demonstrate our on-going commitment to the small business owners across North America and our genuine desire to see them succeed."
OnDeck notably has delivered more than $6 billion in capital to over 60,000 businesses across the U.S., Canada, and Australia. Since its launch in 2005, Lightspeed has attracted more than 45,000 retails and restaurateurs to its platform and has processed over $15 billion in transactions annually.