Humaniq, a Blockchain Ethereum-based financial services project that provides banking 4.0 services for the unbanked, announced on Friday its initial coin offering (ICO) concluded and successfully secured $5,163,000 from 11,860 participants. This news comes just days after Humaniq revealed its new partnership with South Korean cryptocurrency platform, BOScoin.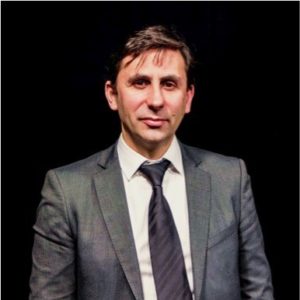 While speaking about the ICO's success, Dinis Guarda, CEO of Humaniq, stated:
"Our team has worked hard to prepare and deliver Humaniq's ICO, as the first innovation blockchain humanitarian cryptocurrency token crowd sale in the history of ICOs, dedicated to improving the lives of people in emerging economies and offering them financial inclusion using tech for social good. We will see over 300 ICOs this year alone. Humaniq's token sale ICO is unique as it happened to be one of the most decentralized ICO's in recent history with a multinational participation of people diversified all over the world and with an average check of only $435."
Humaniq's ICO initiative started on April 6th and ran until today (April 27th). Humaniq noted that the campaign was designed to raise seed funds for the company's project, which aims to provide banking solutions to over 2.5 billion people globally who do not have access to financial services. The product launch, the mobile app, and exchange app will notably occur in July 2017 and in September, the company will begin expanding the project to underdeveloped regions in Africa, Asia, and Latin America.
Dmitry Kaminskiy, Co-Founder and Chairman, also commented:
"We have big plans for this year. This initial pre-seed round demonstrated great interest in the Humaniq mission and vision. The fact that nearly twelve-thousand people participated, confirmed there's a great demand and it is a very strong proof of concept. Soon we will launch Humaniq's Fintech-Blockchain accelerator. And now we will start an intensive strategic, business and legal development process, to prepare the project for next venture investment round and to propel the entire Humaniq ecosystem to the next level."
Alex Fork, Co-Founder and President added:
"Our goal is to provide financial services to over two billion unbanked people around the world, and now we're in a much better position to achieve this thanks to the extremely enthusiastic support of the people who have contributed to our HMQ token sale."
Sponsored Links by DQ Promote