Kroll Bond Rating Agency (KBRA) announced on Tuesday it has assigned preliminary ratings to one class of notes issued by SoFi Consumer Loan Program 2017-3 LLC ("SCLP 2017-3"). According to the firm,  this was a $530 million consumer loan ABS transaction that is closing on May 18th. The transaction also represents SoFi's ninth rated securitization collateralized by a portfolio of unsecured consumer loans.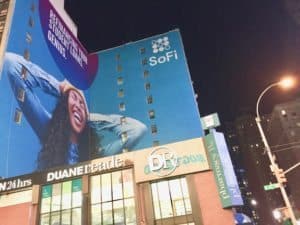 KBRA revealed in a statement:
"In applying the methodology, KBRA analyzed SoFi's static pool data and the underlying collateral pool. KBRA performed an operational review of SoFi in June 2016 at their Healdsburg, CA operations center. In addition, KBRA stressed the capital structure based on its stress case cash flow assumptions. KBRA will review the operative agreements and legal opinions for the transaction prior to closing."
The firm then reported:
"[SoFi's] personal installment loans are offered to prime consumers through SoFi's platform. Typical borrowers with loans securitized in this collateral pool, have a weighted average annual income of approximately $141,780, a weighted average credit score of 733 and a weighted average monthly free cash flow of $5,201. Loans typically have an original term between 36–84 months, an original balance ranging in size from $5,000 to $100,000 with fixed rates or variable rates depending on the borrower's risk profile and loan term. Borrowers are not charged an origination fee or any prepayment penalties on the loans. As of March 31, 2017, SoFi had originated approximately $5.4 billion in personal loans to roughly 153,000 different prime quality borrowers."
KBRA added that SoFi finances loans on its balance sheet through its $1.78 billion multi-year warehouse capacity, through whole loan sales. Initial credit enhancement levels are 22.97% for the Class A Notes. Credit enhancement consists over-collateralization, subordination, excess spread and a reserve account funded at closing.