Swiss fintech firm Lykke announced on Thursday it has appointed Nick Gogerty as its new chief strategist. According to Lykke,  Gogerty is the founder of SolarCoin, a token that represents kilowatt-hours of solar energy that can be traded on the Lykke exchange. He also co-founded and was CTO of Healthcoin, which is described as an initiative for using economic incentives to reduce the global diabetes epidemic.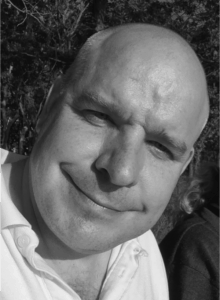 Gogerty joins Lykke's founders, Richard Olsen and Sergey Ivliev, and Lykke's team of blockchain and fintech experts. Gogerty stated:
"There is a global revolution going on that combines blockchain technology, finance, and positive social change. I believe Lykke has the vision and capability to play a significant role in shaping this revolution."
Gogerty also previously worked at one of the world's largest global-macro hedge funds as a senior business analyst. He has been involved in risk analysis, Forex trading, and software development for more than twenty years. He went on to add:
"Lykke is building a massive platform for growth. Much of that work isn't public yet. My near-term job is to support Lykke's platform by finding the early partners and new products and services that will deliver exponential growth across geographies, business sectors and customers, from individuals to institutions."
As previously reported, Lykke is in the process of building a global blockchain powered marketplace. In addition to bitcoin, the firm now lists its own equity tokens plus Solarcoin, the TREE mangrove coin, and Chronobank's TIME token. Ethereum-based and other tokens are said to be available in the coming months. Lykke now has a presence in Switzerland, the UK, Cyprus, Vanuatu, the US, and Singapore.