GLI Finance (LSE:GLIF) has announced a change in senior management. Russell Harte, Chief Operating Officer, will be leaving GLI on July 1st, 2017. Aaron Le Cornu, most recently CFO of Elian, will then replace Harte as Chief Operating Officer. Le Cornu's role will include both GLI Finance and Sancus BMS Group.
Le Cornu qualified as a Chartered Accountant with Arthur Andersen and then with HSBC in London and Jersey. He was said to be "instrumental" in the management buy-out of Elian from Ogier, alongside Electra Partners, its successful growth and subsequent sale to Intertrust Group.
"On behalf of the Board I would like to express our gratitude to Russell for his contribution to the Group," said Andy Whelan, CEO of GLI. "Over the past 12 months, Russell has played a leading role in the Group's 2016 strategic review, in particular in formalising the Two Pillar structure which is now central to the Group's value proposition. Russell improved financial risk management and compliance systems, and created an effective IT team which has made excellent progress enhancing the Group's online and other operational systems. I am delighted that, although he is moving to live in Sydney, he will continue to be available to the Group in a consulting capacity. I would also like to take the opportunity to welcome Aaron to the Group. Aaron's deep financial sector expertise and commercial acumen will prove invaluable as we grow the business."
Le Cornu said he was delighted to join GLI at an exciting time and he looked forward to driving growth of the company.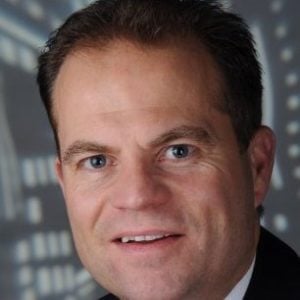 GLI is an AIM listed alternative finance business, which owns a niche SME lender, Sancus BMS that operates in 6 jurisdictions –  UK, Ireland, Jersey, Guernsey, Gibraltar and the Isle of Man, and a portfolio of emerging Fintech SME-focussed lending platforms that are located on 3 continents. 

GLI has endured a strategic realignment in recent years that has saw the firm struggle to grow revenue. In 2016, GLI's loss increased significantly due to impairments, losses on financial assets, and a decline in revenue.

Revenue in 2016 dipped to £12.0 million from £12.8 million in 2015. Revenue from interest on loans declined to £4.7 million from £6.7 million.

Sponsored Links by DQ Promote