futureshare, an alternative finance platform, launched this week offering a service for Canadian homeowners to unlock equity in their homes. Unlike traditional Home Equity Lines of Credit (HELOCs), futureshare will provide immediate cash in return for a percentage of a home's appreciation in value. futureshare's online platform is the first of its kind in Canada and is now live in beta and accepting online applications for homes within Ontario with plans to launch in Alberta, Manitoba and British Columbia by the end of 2017.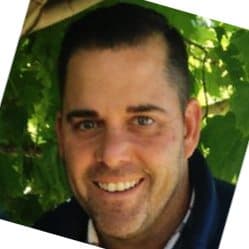 Michael Orrbrooke, CEO and founder of futureshare, believes that Canada's housing market represents billions in untapped equity and Canadians are in need of an option to access this wealth.
"We're revolutionizing the process by giving Canadians an alternative to home equity loans or HELOCs that's interest rate and payment free, allowing them to unlock their real estate wealth and increase their cash flow. Whether it is, for example, for home improvements, debt consolidation, for funding retirement or investing in a small business, futureshare wants to help Canadians achieve their financial goals without adding new debt."
futureshare says that the average Canadian owes $1.67 for every dollar in income and their platform is designed to help homeowners access the equity tied up in their home without adding to their ongoing debt burden. Unlike a reverse mortgage or HELOC, futureshare doesn't require homeowners to have perfect credit scores or to fall within a specific income bracket, and it doesn't increase monthly payments.
A homeowner's eligibility is based primarily on their home value and whether they have at least 25% equity ownership in their home.
Homeowners are said to be able to access on average up to 10-20% of their home equity using futureshare's platform. futureshare has an application on their site for homeowners to quickly understand whether, or not, they are qualified for the service.