Mumbai-Singapore based Telr, founded in 2014 by Sirish Kumar and Elias Ghanmen, has received additional funding in a Series B round. Telr received $3 million led by Innovation East Funds.  Telr is a payments gateway, MCA and ecommerce platform that is growing in emerging markets. Telr expects to top $1 billion in transactions per year by the end of this year. The new funding will be utilized to further expand its presence, with a particular focus on Indonesia, Saudi Arabia, and Egypt.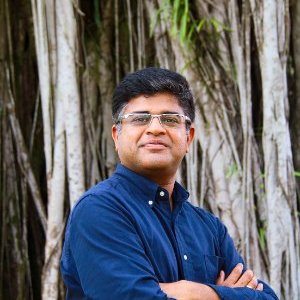 "A good portion of the investment will go towards building the back-end technology infrastructure. We will also be creating ecosystems that will offer multiple services such as short-term credit, and will also be rolling out customized solutions for specific sectors," said Kumar, CEO of Telr.
Telr offers a set of APIs and tools enabling businesses to accept and manage online payments via web and mobile. The startup provides a one-stop solution for merchants by offering a payment gateway, cash management solutions, and unified logistics and payment APIs. Telr was recognized as the "Best Payment Product" in the Middle East in 2015. The platform officially launched in India just last year.
Prior to founding Telr, Kumar was the Head of Finance for PayPal South East Asia, and India. He has worked at Motorola, Nokia and Cargill across mature and emerging markets. Sirish is a Chartered Accountant and holds an MBA degree from INSEAD.