OTC Markets Group Inc. (OTCQX: OTCM) has announced its financial results for the first quarter of 2017. OTC revenues came in at $13.4 million for the quarter versus $12.8 million for prior year quarter a 5% increase. Operating income hit $4.2 million for the quarter versus $3.8 million for the prior year quarter, up 12%. Net income increased $0.7 million, or 32%, to $3.1 million, due to the increase in operating income, as well as a decrease in the company's effective tax rate for the quarter related to the adoption of new accounting guidance.
OTC announced a second quarter dividend of $0.14 per share. The cash dividend is payable on June 29, 2017, to stockholders of record on June 15, 2017.  The ex-dividend date is June 13, 2017. OTC Markets continued its stock repurchase program buying 67,165 shares at an average price of $20.97 per share during Q1.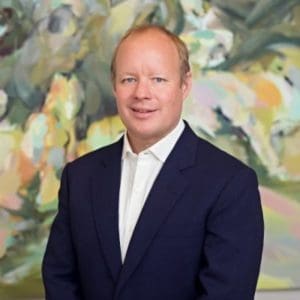 R. Cromwell Coulson, President and Chief Executive Officer, of OTC Markets commented on the results;
"Strong results in our Corporate Services business demonstrate that the OTCQX and OTCQB markets with data-driven standards help make being public less painful. Recent enhancements to our OTC Link ATS that allow our subscribers to succeed in a changing market environment, along with our commitment to reliability, demonstrate our continued focus on delivering a better informational and trading experience to broker-dealers and investors."
Bea Ordonez, OTC Markets Chief Financial Officer, added;
"The first quarter of 2017 saw 5% quarter over quarter revenue growth and a 200 basis point increase in our operating profit margin, contributing to strong growth in our operating income, which was up 12% versus the prior year period.  We continue to generate strong operating cashflows, remain focused on building on our track record of delivering impressive returns for our shareholders and are pleased to announce our 34th consecutive quarterly dividend."
OTC Markets will host a conference call on Thursday, May 4, 2017, at 8:00 a.m. ET, during which management will discuss the financial results in further detail.  The conference call and replay of the conference call may be accessed as follows:
Dial-in Numbers: 1-866-682-6100 (Domestic); 1-862-255-5401 (International);
Replay Dial-in Numbers (Available until May 18, 2017): 1-877-481-4010 (Domestic); 1-919-882-2331 (International); Replay PIN Number: 10345
The earnings release and a transcript of the earnings call will also be available in the Investor Relations section of the corporate website at www.otcmarkets.com/investor-relations/overview.