New platform Wahed is said to be the world's first automated investment service designed for Shariah-standard, ethical investing, The company reports it has raised $5 million in seed funding from individual and institutional investors including Khalid Al Jassim the Managing Partner of Afkar Holdings and founding member at Arcapita, one of the largest Islamic Private Equity firms, Nasr- Eddine Benaissa a former partner at McKinsey & Company who co-founded their Islamic Finance practice, Laurent Nordin, a Director with McKinsey & Company, who created and led their Financial Institutions practice in the Middle East, and John Elkhair a former advisor to the CEO of the Qatar Investment Authority and former Managing Director at JPMorgan Chase. Wahed says it is registered with the Securities and Exchange Commission, and is continually monitored by its Ethical Review Board to ensure Shariah compliance.
The Wahed approach to investing in the digital age utilizes a human review panel to screen certain stocks, commodities and other investment types that are not socially responsible or Shariah compliant, before automating algorithm-based investments. Clients are said to receive a recommended optimized and diversified portfolio based on their own risk tolerance.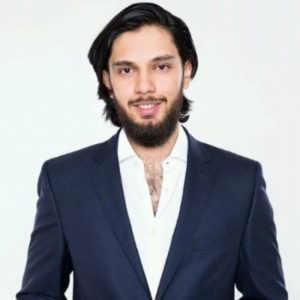 By using Wahed, American Muslims may now digitally automate long-term, halal investments into securities such as Sukuks and gold, while managing their halal portfolios at a low cost.
"The American Muslim population, which is one of the most affluent demographics in the country, is increasingly seeking more sophisticated ethical investment solutions," explains Wahed CEO Junaid Wahedna. "We're excited to be able to offer observant Islamic investors in the U.S. a new, value-driven way to invest their money, at a fraction of the cost they would pay traditional asset managers and advisors."
The Wahed platform is described as helping clients choose an appropriate risk profile and then constructs a diversified portfolio that is automatically managed based on each individual's unique profile. Wahed's annual management fee ranges from from 0.29% – 0.99%.
The board is made up of some prominent names in international ethical finance, including Sheikh Taha Abdul-Basser, former Islamic Chaplain at Harvard University and Shariah Board member of Fajr Capital.
"While online investing may seem unorthodox to some Muslims across the globe, Muslim millennials in the U.S. have been interested in digital investment services and computer-generated, wealth management advice for some time," added Wahedna. "To date, they have been forced to use online investment platforms that don't mirror their beliefs. Wahed offers them a solution to invest online in a way that is both sophisticated and true to their values."
Sponsored Links by DQ Promote