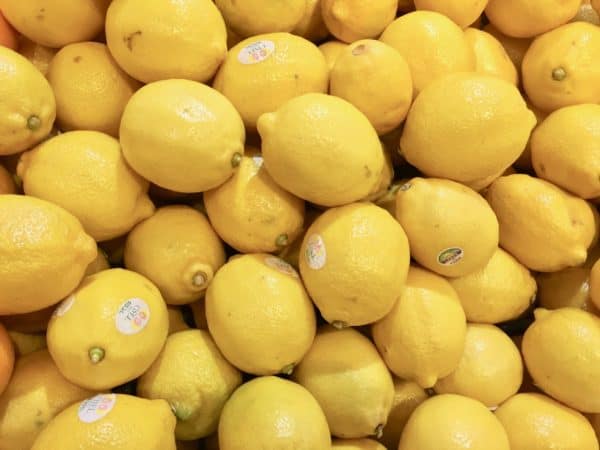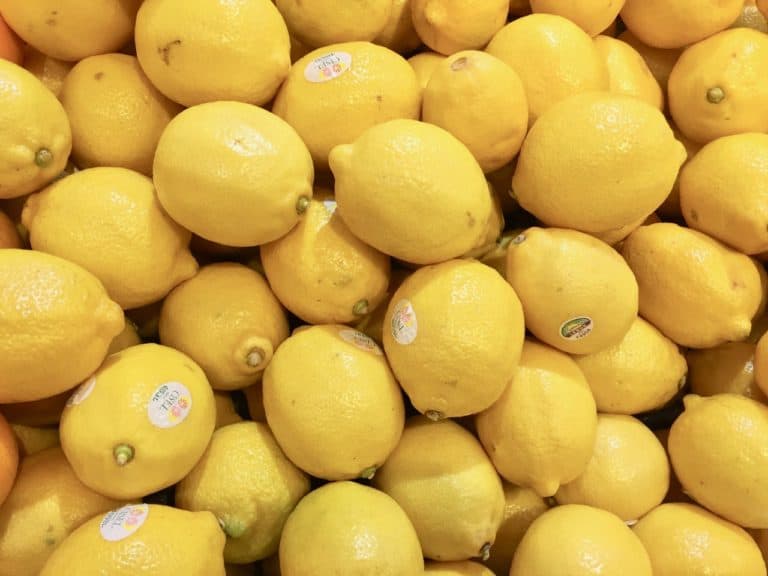 Lemonade, an insurance company powered by artificial intelligence, has published survey results indicating it has overtaken Allstate, GEICO, Farmers, Liberty Mutual, Progressive, State Farm, USAA and all other legacy insurers amongst first-time buyers of renters insurance in New York state.  According to Lemonade, the first of two Google surveys compared Lemonade's market share in renters insurance to that of other legacy insurers, and pegged Lemonade's overall market share at 4.2% (E: +2.1% / -1.4%).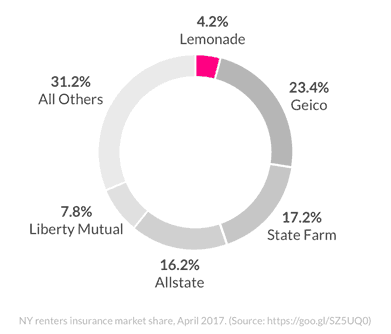 Lemonade explained that for context: the national average market share amongst the top 10 homeowners insurance companies is 6.3%, and they've been in business, on average, for 104 years. Of course, Lemonade is a bit younger having launched in September.
The second Google survey was said to corroborate the 4% overall market share, while breaking it down by when respondents first bought insurance.
About 88% bought their first policy before Lemonade launched​, and among them, Lemonade's share was correspondingly low (0.9%). However, among the 12% who entered the market this year, Lemonade showed a 27.6% share (E:+12.6/-9.8). Lemonade says that 110 million Americans rent their home, including 75% of under 35-year-olds, making this segment one of the largest and fastest growing in the industry.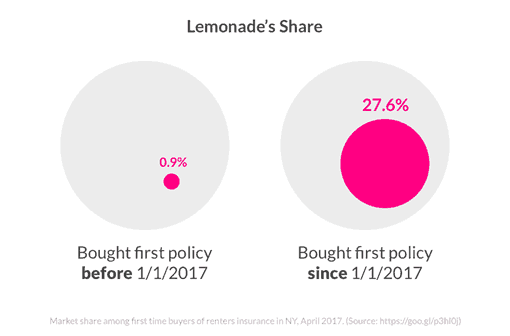 The Lemonade Insurtech platform is all App based and zero paperwork. Lemonade takes a flat fee and says it gives back unclaimed money to causes policyholders care about with their 'Giveback' program. Lemonade seeks to pay claims within minutes.
"Attaining 4% market share in a few months, in such a competitive category, is without precedent," said Peter Diamandis, founder and executive chairman of the XPRIZE Foundation, and cofounder of Singularity University. "As remarkable as this achievement is, however, it actually understates the Lemonade phenomenon. The vast majority of the 'market' bought their policy before Lemonade existed, so the more telling number is the share amongst consumers who entered the market since Lemonade did. Lemonade's top-ranking amongst first-time-buyers is a wake-up-call for the entire industry."
Daniel Schreiber, Lemonade CEO and cofounder, added;
"In the two months since Google ran these surveys, our customer base has more than doubled, and we expect that acceleration to continue. But even if we just maintained the status quo — within a few years our overall market share would automatically come to match our 'brand new' market share. That's what 'brand new' market share means; and that's why it's probably the single most telling metric of all."
Sponsored Links by DQ Promote