Kroll Bond Rating Agency (KBRA) announced on Monday it has assigned preliminary ratings to three classes of notes issued by Marlette Funding Trust 2017-2. This is a $322.7 million consumer loan ABS transaction that is expected to close on June 29th.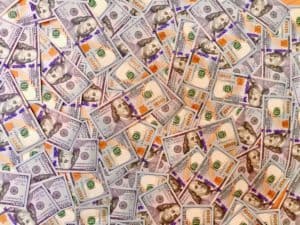 Marlette, which was founded in 2017, is an online marketplace lending platform that operates under the Best Egg brand. It was reported that approximately $275- $375 million of loans are originated through the Platform per quarter. Since March 2014, over $3.3 billion of loans have been originated through Marlette. As of April 30th, the platform has $93.5 million of loans on its balance sheet. KBRA revealed:
"Marlette purchases and retains for its own balance sheet a portion of the loans originated through the Marlette Best Egg Platform. The Platform does not offer Peer-to-Peer funding, but instead partners exclusively with institutional investors for whole loan sales. All whole loan purchasers receive a random allocation of originations. Loan retention from Cross River Bank, loan purchases from Marlette and whole loan purchasers from institutional investors creates an alignment of interest among stakeholders. On the closing date, the depositor will acquire loans from nine Loan Sellers who will contribute loans as collateral for MFT 2017-2."
The transaction represents the fourth securitization collateralized by unsecured consumer loans originated by Cross River Bank. It has initial credit enhancement levels of 37.90% for the Class A Notes, 24.35% for the Class B Notes and 13.20% for the Class C Notes.