dLocal, a fintech company specializing in cross-border payments for emerging markets, announced on Monday it has integrated WeChat Pay, AliPay, and UnionPay to its payment platform. According to dLocal, the three providers have collectively captured over 70 percent of the Chinese market, which notably translated into 2.9 trillion in online payments last year.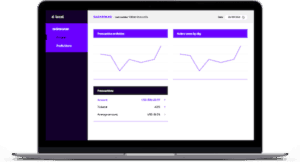 Sebastian Kanovich, CEO of dLocal, revealed:
"China is the global Mecca for ecommerce, and we're unlocking the doors for cross-border purchases in this market by bringing all the pertinent payment options into one solution. Online shopping is expected to hit 1 trillion in China by 2020 on mobile alone, and we're preparing for this explosion in ecommerce by ensuring that our client merchants are equipped to handle the volume of transactions with the array of payment methods that's aligned with consumer expectations."
dLocal stated its payments platform already supports more than 200 local payment methods used in emerging markets in APAC, Latin America, Eastern Europe and the Middle East, including local credit cards, cash payments, and bank transfers.