Global Debt Registry (GDR), the asset certainty company specializing in loan validation, announced this week it has developed a multi-party blockchain proof of concept (POC) that is designed specifically for the online lending industry. According to the firm, its inaugural blockchain POC lays the groundwork to provide investors and senior lenders in the online lending space with a safe and secure way to confirm loan ownership and collateral interests across companies within the ecosystem.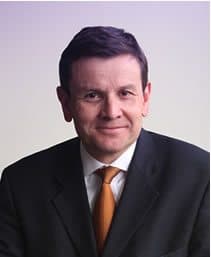 The company also revealed that by leveraging blockchain technology, it is providing investors in the online lending space with an immutable audit trail and a single, consistent source of core loan data. This allows investors to more confidently manage underlying loan data and ensure proper validation of their loan portfolios. Charlie Moore, President of GDR, stated:
"We are excited to be driving the technological innovation of blockchain, bringing new value to the world of online lending. By harnessing blockchain capabilities and applying them to our collateral pledge management and asset validation tools, we are able to deliver new levels of confidence and certitude to our partners in the investor ecosystem."
While developing the blockchain POC, GDR notably worked with three leading blockchain platforms, Hyperledger, Ethereum, and Chain. The firm has also been participating in strategy development with the Wall Street Blockchain Alliance and Structured Finance Industry Group (SFIG) Blockchain Task Force, two organizations committed to increasing industry adoption of distributed ledger technology across financial markets. Robert Brown, Chief Technology Officer of GDR, added:
"We see the real value of blockchain, and it's much more than a buzzword or an industry trend. Blockchain technology is ideally suited to the set of solutions we offer clients – it enables our clients to have an immutable, consistent view of the state of a loan across its entire lifetime, thereby increasing trust and certainty around lending activity. As blockchain technology matures and standards are created, we look forward to playing a lead role to represent the investment community in this new asset class and enable future value creation through the use of smart contracts."
Through its suite of digital due diligence solutions, GDR offers digital lenders, investors and senior lenders real loan validation and protection of ownership and collateral position.