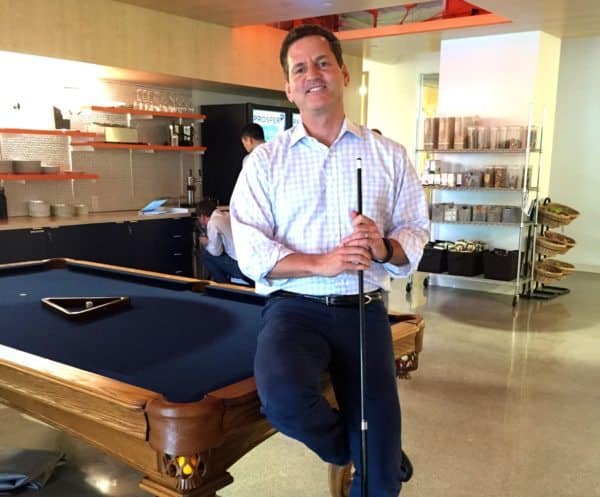 Ron Suber, an iconic voice in the emerging Fintech sector and the most prominent leader in the marketplace lending industry, has announced his departure from Prosper Marketplace.
First reported in a note published on LendAcademy, after five years of leadership at Prosper,  Suber has determined it is time for a change.
In 2013, Suber, along with Steve and Aaron Vermut, took control of Prosper by recapitalizing the firm and reinvigorating management. In the years that followed, Prosper experienced hyper growth as institutional money discovered the marketplace lending industry and the opportunity to invest in bundles of small loans.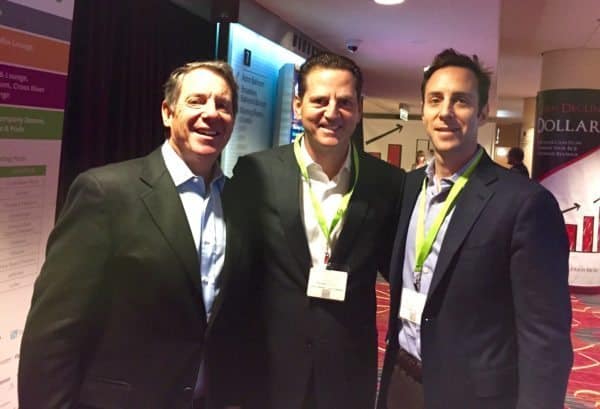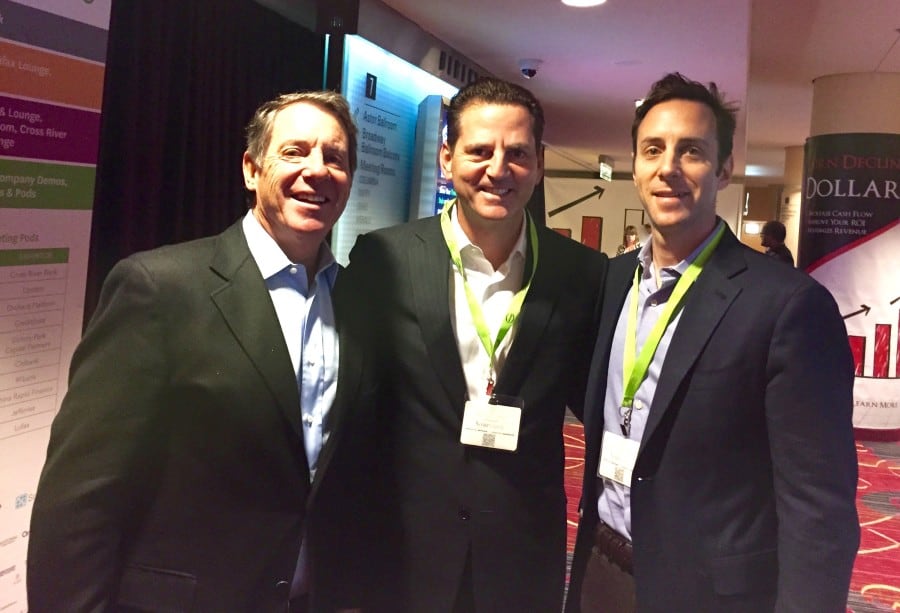 Then in 2016, Prosper, along with the entire US online lending industry, hit a challenging patch as certain funding channels dried up and sentiment shifted regarding marketplace lending. In late 2016, Aaron Vermut stepped down as CEO of Prosper to be replaced by then CFO David Kimball. Suber may have foreshadowed his own internal struggle when he told Crowdfund Insider in January, "Change is the Only Constant. Victory Goes to the Ones Who Change."
The past twelve months have been tough for the sector, but there was light at the end of the tunnel when Prosper announced $5 billion in loan purchases from a consortium of investors.
Recently, Prosper closed a solid securitization of loans (PMIT) with expectations for more to follow. Prosper says it is also cash flow positive for the quarter as it pushes forward to profitability.
In a quote to the San Francisco Business Times, Suber explained;
"It has been an amazing experience, a journey full of lessons — good and not so good — and lots of fun working with so many passionate people here in the United States and around the world. Now feels like the right time to begin a new personal journey. One not fully planned, but filled with exciting possibilities, new challenges and embraced uncertainty."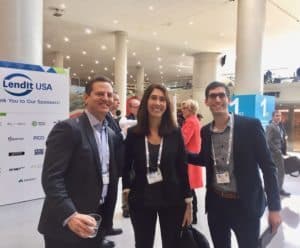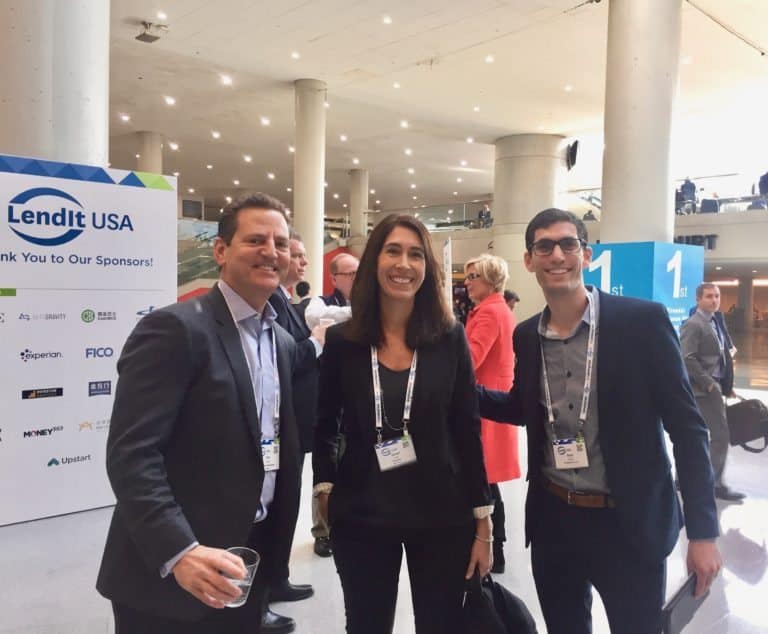 Sarah Cain, Prosper Vice President of Communications, has worked quite closely with Suber over the years. Cain commented on the announcement;
"To say that Ron is PR gold would be an understatement. We have had a lot of fun working together over the years and telling the Prosper story. I look forward to continuing to work with him in this new role and seeing what the next chapter brings."
Suber told Crowdfund Insider he was leaving on great terms with both the Board of Directors and CEO David Kimball. He will continue to act as an advisor to Prosper and retain the title of President Emeritus.  Suber will also continue to act as an official Prosper Ambassador as he travels around the world to share his perspective on disruptive finance. In fact, following a quick vacation with his family, Suber will be traveling to China, Hong Kong, Taipei and Singapore to advocate on behalf of the Prosper message. He also departs Prosper retaining a significant amount of shares in the company.
"The company is at a point where they don't need me to be an employee. I am very close to the board of directors. I am very close to David Kimball. I have 20 investments around the world. I am still very much a part of Prosper," Suber explained. "I played every second of every minute that I was in the game and I never stopped. I helped the company during the good times and the bad. I am still there, just not full time."
Commenting on the announcement, Kimball described Suber as a tremendous asset to the firm;
"Ron has made tremendous contributions to Prosper and has traveled the world sharing our story. He has been a great strategic partner over the last year. And while he won't be here every day, we will still see him regularly in his new role as Senior Advisor."
Suber said he "left it all on the court" and will continue to educate big banks and other investors. But he said he was not going to be an employee ever again.
"I am very proud of Prosper. I am very glad to leave it in such good shape. I am going to try re-wirement."
Having been so active in the Fintech space, Suber admitted it may be hard to slow down but his growing portfolio of Fintech investments scattered around the world are expected to keep him busy. Suber said two of his portfolio companies are expected to announce significant funding rounds soon. He will also continue to act as a formal advisor to several of his investments.
Ron said he has been married for 26 years but only just celebrated their 13th anniversary as he has been on the road half of the time.
"I just taught a class to MBA students and I loved it. I am going to share the story of entrepreneurship, Fintech and online lending. My wife Caryn said, I love you. But don't be home everyday."
As one of the most prominent Fintech investors in the space, it is safe to say that Suber will continue to seek out innovative and disruptive firms to invest in or advise. For Suber, this is just the next chapter in an amazing entrepreneurial career.
Prosper's @RonSuber will be speaking at China's biggest #fintech conference in Shanghai – @LendIt#LangDiFintechhttps://t.co/jiZ9W4ia2dpic.twitter.com/SVt9LHyhFH
— Prosper Loans (@ProsperLoans) June 29, 2017
Below is the public note Ron Suber published announcing his departure from Prosper.

In 1985 Ronald Reagan was president of the United States, a gallon of gas cost a $1.20 and a dozen eggs cost $.80.

It has been 32 years since then and a lot has changed. Caryn and I got married and we have a grown son and daughter, both out in the world pursuing their lives and happiness.

In those same 32 years I have been a full-time employee/partner in six companies. It has been an amazing experience, a journey full of lessons (good and not so good) and lots of fun working with so many passionate people here in the United States and around the world. Now feels like the right time to begin a new personal journey. One not fully planned, but filled with exciting possibilities, new challenges and embraced uncertainty.

This isn't just another, "I changed jobs" announcement, it's a next phase of life with eyes wide open called "rewirement" not retirement.

I have recently transitioned to become a Senior Advisor/President Emeritus to Prosper where I will continue to work with and support the Prosper Team.

I will continue advising the boards and management teams of DocuSign, Credible, eOriginal, Money 360, Unison and Juvo.

Rewirement will include doing even more of the things I have enjoyed in the past – travel, teaching, learning, coaching/cultivating young entrepreneurs, being the investor/advisor that I enjoyed working with as an entrepreneur, exploring and spending time with you.

I look forward to catching up, trying new things, sharing what was, what is, and what we think can be. Chat soon.

Ron

Sponsored Links by DQ Promote