CreditEase announced on Friday its CreditEase Fintech Investment Fund (CEFIF) has backed 13 fintech startups that were selected to join CB Insights' Fintech 250 list. This list was revealed during the Future of Fintech conference, which took place in New York City on June 27th.  Those that CreditEase invested in included Addepar, NAV, Tradeshift, Upgrade, TruMid, WorldCover, TrueAccord, and Bocheng (CreditEase Insurance Agency).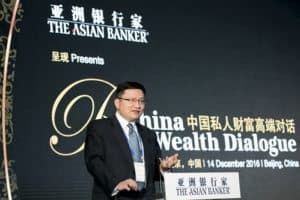 Founded in December 2015, CEFIF is described as a venture fund that invests in growth-stage fintech companies in China and the global markets. It currently holds an equivalent of $1 billion in total committed capital and formed various partnerships with venture capital investors to help discover opportunities in five sub-segments in the fintech domain, which includes lending, payment, personal finance/wealth management, enterprise solutions, and insurance technology. The fund has also investment professionals in Beijing, Hong Kong, Palo Alto, and recently opened operations to cover London and Israel.
CreditEase CEO Ning Tang stated:
"Over the next decade, sectors like crowdfunding, robo-advisors, insurance tech, blockchain and blockchain-driven applications will emerge. Some are behind marketplace lending by 3 years, some by 5 years, and some are behind by even 10 years, but all will go through a similar process in China."
CB Insights report noted that Ribbit Capital has backed 17 of the Fintech 250 companies, while Andreessen Horowitz and Goldman Sachs-backed 9 each in their portfolio. CreditEase has backed 13 of these companies.