Ant Financial Brings Artificial Intelligence to Auto Insurance
On June 27th, The Alibaba Group financial affiliate rolled out an artificial intelligence-driven, image-recognition system to aid vehicle insurance claims adjusters in operating faster and more efficiently.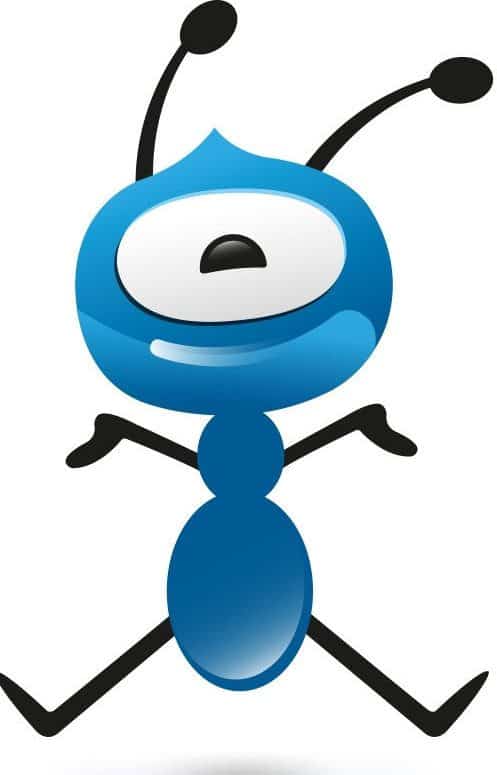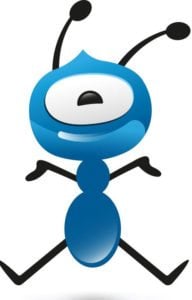 In its demonstration in Beijing, Ant pitted man against machine, with its algorithm squaring off against six experienced human claims adjusters in 12 separate cases. The machine took six seconds to assess the damage and set claim amounts for the 12 cases. The human claims adjusters took six minutes and 48 seconds to reach their conclusions. Both machine and human judged that one of the 12 cases required further investigation.
According to Ant, the idea is that, if users have been involved in an accident, they would no longer have to wait for a claims adjusters to arrive on the scene to assess the damage to their cars. Instead, all they need to do is taking a photo with the smartphones and send it to their insurers. AI would then enable the insurance companies to assess the extent of the damage, cost of repair and list nearby repair shops and their different prices to fix the damage.
Exterior damage claims comprise about 60% of the 45 million private-vehicle insurance claims filed in China each year, so the AI system is expected to save insurers significant resources and make assessment of external vehicle damage more-standardized and objective. Ant is initially offering the AI damage-assessment system only to insurers, but plans to make the product available to car owners within a year. (Source: the paper)
Chinese Online Insurer ZhongAn Files for US$1.5 billion IPO in Hong Kong
ZhongAn Online Property and Casualty Insurance, China's first internet-only insurer, has filed for an initial public offering (IPO) in Hong Kong worth up to US$1.5 billion. The company, whose shareholders include Tencent Holdings Ltd and Alibaba Group Holding Ltd affiliate Ant Financial, had been considering an IPO in China or Hong Kong, and the uncertainty over the timing of the approval to list in China prompted ZhongAn to choose Hong Kong.
ZhongAn expects to list as early as at the end of this year. According to the official website, ZhongAn offers more than 300 insurance products and has written more than 7.56 billion policies for more than 535 million customers. Wayne Xu, the COO of ZhongAn, said the main type of product, accounting for 50 percent of business last year, is insurance that online shoppers buy to cover delivering costs in case customers decide to return goods.
ZhongAn was founded in November 2013 by Tencent chairman Pony MA, Alibaba executive chairman Jack MA and Ping An Insurance Group Co of China chairman MA Mingzhe. Tencent and Ping An retain 12% stakes, while Ant Financial holds 16%. (Source: sina)
[clickToTweet tweet="China's first internet-only insurer, has filed for an IPO in Hong Kong worth up to US $1.5 billion #Insurtech" quote="China's first internet-only insurer, has filed for an IPO in Hong Kong worth up to US $1.5 billion #Insurtech"]
FinTech Association of Hong Kong Officially Launches to Power the Local FinTech Community
On 28 June, The FinTech Association of Hong Kong was officially launched to champion an open, inclusive and diverse fintech community in Hong Kong. The Association is an independent, not-for-profit, member-driven association that draws its members from fintech and even the other related financial industry participants.
The Association is organized and led by the community for the community through a series of
committees. These committees will focus on key sectors including blockchain, artificial intelligence, big data, payments, RegTech and financial literacy. Led by volunteers from each field, the committees bring together interested parties from across Hong Kong and beyond to facilitate, mentor and educate on their subject areas. Through their activity, the Association will create a bigger, more interconnected ecosystem to benefit the wider Hong Kong community.
The Association reflects Hong Kong's entrepreneurial character. By uniting the diverse elements of Hong Kong's fintech industry–including financial institutions, startups, academia, government, investors and accelerator–the Association will further strengthen Hong Kong's status as a fintech hub.
Henri Arslanian, Board Member of FinTech Association of Hong Kong, said the organization would look forward to working with the entire ecosystem, from start-ups and financial institutions to regulators and government, to drive fintech forward not only in Hong Kong but also globally. (Source: hkfintech)
[clickToTweet tweet="FinTech Association of #HongKong Officially Launches to Power the Local #Fintech Community" quote="FinTech Association of #HongKong Officially Launches to Power the Local #Fintech Community"]
Alibaba's Yu'E Bao Is Reshaping China's Financial Sector
Yu'E Bao, one of China's most popular internet-based funds, had amassed CNY 1.43 trillion of assets under management by the end of June, which has already exceeded the size of individual deposits at some of China's largest banks.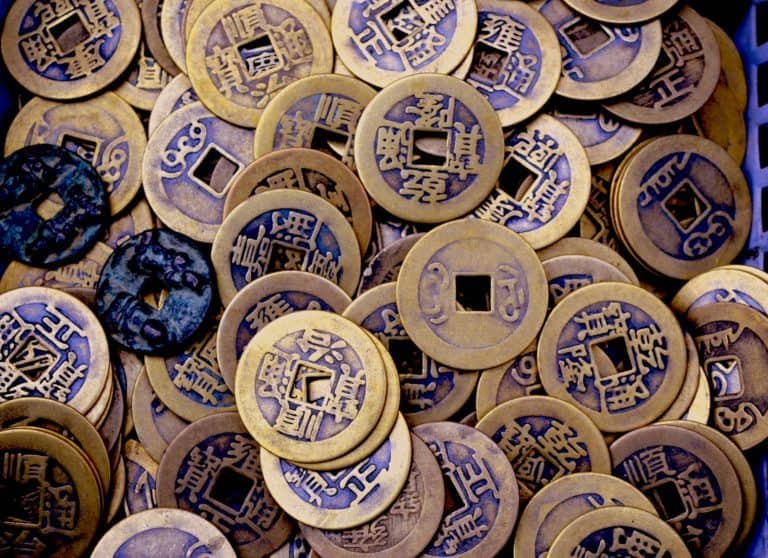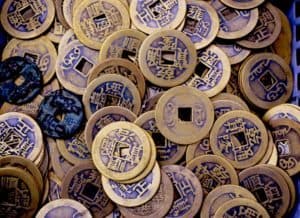 According to data from Tianhong Asset Management, which runs Yu'E Bao, the assets under management of Yu'E Bao surged some 80 percent in the past six months from around 800 billion yuan by the end of December 2016. The quarterly growth of Yu'E Bao's assets under management is about 30 percent.
The number of Yu'E Bao users reached 325 million, outranking all other publicly-offered asset management funds in the country. The assets under management of it has already exceeded the combined size of time deposits and demand deposits of individuals at China Merchants Bank (CNY 1.3 trillion) and the size of demand deposits of individuals at ICBC (CNY 1.09 billion). If the internet-based fund which is developed by Alibaba Group keeps the quarterly growth of 30 percent, its assets under management are expected to exceed the demand deposits of Bank of China, one of China's largest lenders, which posted CNY 1.6 trillion in individual demand deposits at the end of 2016.
The seven-day annualized yield of Yu'E Bao is currently about 4.16 percent, while the annual yield from an ordinary demand deposit account at a bank is around 0.35 percent. (Source: finance.ifeng)
China's Central Bank Issues 13th Five Year Plan Related to Fintech
China's 13th Five-Year Plan, the proposal for the country's development over the next five years, will bring new opportunities for domestic economic growth. On June 27, The People's Bank of China (PBOC) issued 13th five years plan for China's financial information technologies development, setting a target of "maintaining medium-high growth."
According to the plan, as the Belt and Road Initiative is set to push overseas investments to new heights, China will focus on frontier areas such as digital economy, AI and quantum computing and establish smart platforms using the technologies to facilitate trade and investment. The plan also sets up the main tasks for the Fintech industry:
Government will establish a standardization system for Fintech industry, which focuses on every key elements in the financial industry as financial product, infrastructure, statistics and risk control;

All supervising bodies must simplify their administrative procedures and fully support the development of Internet finance while performing their supervisory functions, in order to create a safe environment;

Government will assist the Fintech industry to improve innovation ability, accessibility, efficiency, security and quality of financial services.

Government will push forward the development of internationalization of key Fintech industries such as mobile payment and digital currency.
(Source: pbc.gov)
[clickToTweet tweet="China's Central Bank Issues 13th Five Year Plan Related to #Fintech" quote="China's Central Bank Issues 13th Five Year Plan Related to #Fintech"]
Shenzhen Publishes Guidelines to Develop Inclusive Finance In Banks
The development of the Shenzhen Municipal Government Financial Services Office, the local banking regulator in Shenzhen, has released guidelines to prompt large and medium-sized banks to set up inclusive finance divisions, a move to increase loans for money-starved small firms, which is the latest native government's effort to improve links in economy.
The government will offer monetary and credit policy incentives to financial institutions that meet the requirements for inclusive finance businesses, and support commercial banks to improve their service networks. Meanwhile, in order to improve the innovation capability of Fintech industry, Shenzhen government encourages qualified Internet companies to cooperate with other financial institutions as venture capital institutions and industrial investment funds.
A State Council meeting held in May allowed banks to tolerate a reasonably higher non-performing loan ratio for small and micro enterprises and poverty alleviation. Monetary and credit policy incentives will be offered to banks that increase such lending. (Source: hexun)
---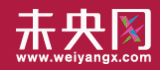 WeiyangX is the most influential website focusing on fintech in China. The site covers the latest news, industry data analysis, business practices, and in-depth fintech cases in fintech. WeiyangX is incubated by Fintech Lab. Founded by Tsinghua University's People's Bank of China (PBC) School of Finance in 2012, the Fintech Lab is the first and leading research entity dedicated to leading best practices, promoting interdisciplinary innovation, and encouraging entrepreneurship in the field of fintech through scientific research and innovative project incubation.

Sponsored Links by DQ Promote