The Hong Kong Fintech startup CompareAsia Group has recently completed a $50 million round of funding, led by World Bank's lending group the International Finance Corp (IFC).
CompareAsia Group has already stimulated some excitement in the past, attracting the Goldman Sachs Investment Partners and Ace & Company as previous investors. With this new round of investing, they were able to attract newcomer Alibaba Entrepreneurs Fund in addition to acquiring further investments from their previous big names.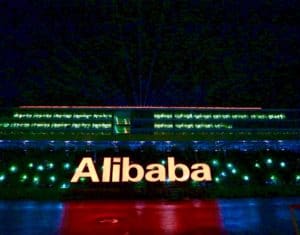 The Alibaba Entrepreneurs Fund is a non-profit initiative launched by Alibaba Group. It is tasked with finding and investing in promising companies. They have created a $130 million fund in Hong Kong and a $330 million fund in Thailand. The Alibaba Entrepreneurs Fund state their mission on their website:
"Our mission is to help Hong Kong and Taiwan-based entrepreneurs and young people realize their dreams and visions for their businesses and communities."
CompareAsiaGroup operates the leading online comparison platforms for financial, telco, and utility products across Asia. They help consumers save money by providing a free and easy market comparison that allows customers to compare and choose the best products for the best price.
CompareAsiaGroup is currently operating in eight countries, with over 1,500 different products and a potential customer base over 600 million. On their website, they state their mission:
"To raise the level of financial literacy in the region, provide more choice for our customers and be a long-term partner to banking, insurance, telco and utilities providers in Asia.:
The Hong Kong company plans to use their new funding for the further development of their platform and the expansion into more countries in Southeast Asia. CompareAsiaGroup also plans to add to their current list of financial products, adding other services such as mobile phone plans.
Via Reuters, the CEO of CompareAsiaGroup, Sam Allen, commented on the new funding:
"It's a great strategic fit for us to have the IFC on board. The focus for us is how do we grow in Indonesia, Philippines and other countries where there's a huge population of unbanked people that is coming online every day."
Sponsored Links by DQ Promote