Piero, with a co-founding team of six students from Brigham Young University, was dubbed winner of the fourth annual CommonBond Social Impact Award from fintech company CommonBond in partnership with Pencils of Promise. According to CommonBond, the award honors the nation's top undergraduate entrepreneur whose for-profit business plan drives social good.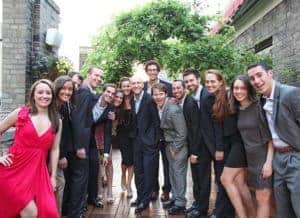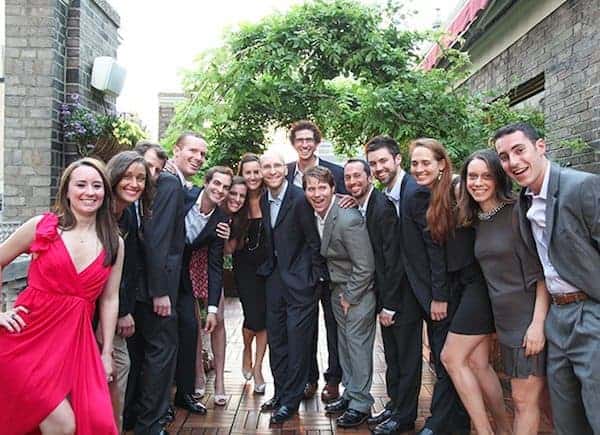 Piero notably seeks to revolutionize wheelchair accessibility at college campuses. Its team has developed Angel, a small electronic device that pings a door as a wheelchair is approaching and automatically opens the door for the user. With the award, the team also receives $10,000 to put towards their business, plus a year's worth of advisory services from CommonBond.
As part of the event, First Round Capital venture partner and Birchbox co-founder Hayley Barna graciously offered one-on-one pitch coaching to all finalists. This year's judges include Adam Braun, CEO and co-founder of MissionU and founder of Pencils of Promise; Hayley Barna, venture partner at First Round Capital and co-founder of Birchbox; David Klein, CEO and co-founder of CommonBond; and Lil Jon, Grammy award-winning artist, producer, and tech enthusiast. Klein stated:
"At CommonBond, we believe that for-profit business can and should have a positive social impact. That's why we have our Social Promise, whereby every loan funded by CommonBond also funds the education of a child in need, through a partnership with Pencils of Promise. We started the CommonBond Social Impact Award four years ago to inspire other businesses to drive social change. The caliber of this year's applications demonstrates that more than ever, young entrepreneurs are focused on how their businesses can drive social good. I'm proud to award this year's CommonBond Social Impact Award to Piero, who has already taken great strides to improve accessibility for wheelchair users, and I look forward to helping Piero continue to make an even greater impact."
Braun, CEO and co-founder of MissionU and founder of Pencils of Promise, added:
"Each of the three finalists demonstrated incredible originality, a strong business plan and the drive to affect social change in their communities. Pencils of Promise and I are proud to partner with CommonBond in presenting the CommonBond Social Impact Award to Piero, and supporting the next generation of social entrepreneurs. Initiatives like the CommonBond Social Impact Award, and CommonBond and Techstars' entrepreneur coaching, strengthen the charge to make social good a critical part of companies' business models. I wish opportunities like these were available when I started Pencils of Promise."
Previous CommonBond Social Impact Award winners include Pasture Map, which helps sustainable cattle ranchers in the U.S. to maintain responsible grazing practices; Sanlaap North America, which rescues, shelters, and empowers victims of human trafficking; and Kheyti, which builds low-cost greenhouses for small farms in India.