investFeed, a community-powered stock trading network, announced on Thursday that it is making the ambitious move to drop U.S. equities from its platform and to replace them with digital currencies.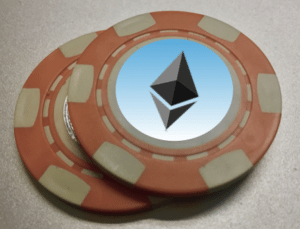 The New York-based firm, which launched in 2014, revealed it made the decision to pivot to blockchain-based assets due to a growing demand from its more than 15,000 users, as well as the explosive growth of the $100 billion cryptocurrency industry.  CEO of investFeed Ron Chernesky stated:
"Our strong belief in the future of cryptocurrencies prompted our decision to pivot from equities to decentralized digital assets. We feel that investFeed's future should fully embrace the greatest technological breakthrough since the Internet. We decided to refocus our offering in order to take advantage of the vast opportunities in crypto, including the exponentially-growing number of people globally interested in trading, finding accurate ticker prices, and seeking out peer ideas. After opting out of a $5 million dollar traditional raise, we think there is a superior way to fund development, a Token Generation Event (TGE)."
investFeed also announced it will conduct a token sale capped at the relatively low 28,000 ETH maximum. Participants will be issued the majority of FEED tokens immediately after the TGE. The tokens will be released within 90 days of the raise, and 2.5% will go to the creation of the new investFeed platform, 5% will go to the Core Team, 1.5% will go to a bounty and rewards system, 2% will go to the advisors, and the participants will receive the remainder. Chernesky shared:
"Our TGE will provide us with the minimum we need to construct the platform, keep it sustainable, and rapidly grow our community. In this process we have discovered the public's immense interest in what we are doing. Our advantage is that investFeed is already an established social network, with 78% of our user base being experienced stock traders. Coincidentally, a large portion of these stock traders reached out to us directly expressing a desire to include cryptocurrencies and other blockchain-based assets and opportunities on our platform. We are confident that our product will become the most popular marketplace and community hub for cryptocurrency startups, traders, enthusiasts, and news junkies," said Chernesky.
CTO of investFeed Andrew Freedman also commented:
"The switch from equities to cryptocurrencies will also target a millennial user base that has shown disinterest in traditional investments. According to Bankrate, only one in three millennials has invested in the stock market. Millennials are more excited by this new technology because they feel empowered by the ability to participate in markets without traditional third-party interference."
investFeed went on to reveal it published a comprehensive white paper describing its pivot, the new platform features, their product roadmap, and mechanics of the token sale. Freedman shared:
"We have always prided ourselves on being an open, honest, and transparent organization, as well as one willing to listen and adapt to an evolving community and industry. We are adding a team of dedicated developers to accelerate the platform roll-out, redesigning our investFeed app that is already available on Android and iOS, conducting a complete UI makeover and integrating multilingual support. investFeed will be the epicenter for cryptocurrency social, market data, crowd sentiment, breaking news, information on existing/trending/new projects, as well as have integrated asset portfolio/order management and sharing capabilities."
investFeed added the FEED token holders will be able to spend their FEED on accessing premium content like highly-rated or high-performing trader insights, an ad-free experience, and boosting or promoting their own content.

Sponsored Links by DQ Promote