Georgia-based start-up growth project, Invest Georgia, has reportedly made its third commitment and invested $1 million in early stage fund, TechSquare Labs. According to VentureBeat, Invest Georgia's program loose to encourage seed and early-stage companies in Georgia and has previously made investments in TTV Capital and Mosley Ventures, totaling to more than $6 million invested.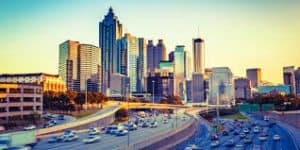 Knox Massey, Invest Georgia's Executive Director, stated:
"For the last six to nine months, we've been focusing on emerging managers and emerging funds, and TechSquare Labs fits squarely into that. It's really important to us to support these emerging funds because Georgia needs more of these. We can't just keep depending on the established guard for the next forty years. We like Allen and Paul, we like their energy, we think they're a good team. We love the focus on diversity and we love the focus on early-stage. And they're very focused on Georgia."
The long-term investment program was established by the Georgia General Assemble in 2013 and is backed by the state of Georgia. It is designed to grow and mentor current and new Georgia Venture Capital and Private Equity Investment Funds.
"By working with local venture capital and private equity funds, the IG Program is intended to help improve success opportunities for Georgia-based businesses incubated and growing within the state. Early and growth stage companies commonly encounter a capital access problem between initial business funding and institutional expansion funding. The Invest Georgia program creates an environment where Georgia-based investment funds and Georgia-based companies can work together to solve this problem."
Start-ups that Invest Georgia focuses on are Fintech, Health IT, Cybersecurity, SaaS marketing, and cloud computing.

Sponsored