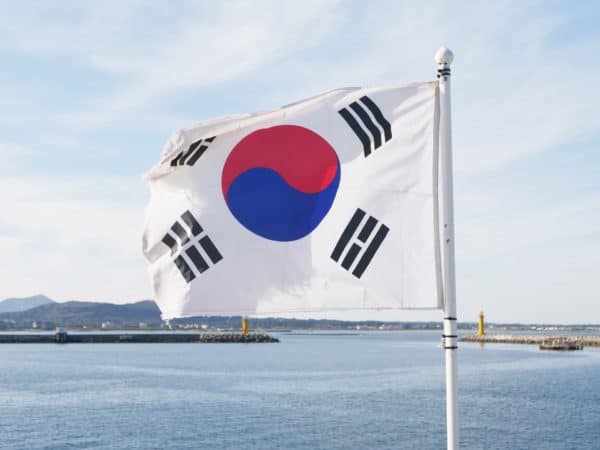 According to several online sources, a new law in South Korea is set to make it legal for companies to process international transfers using cryptocurrencies like Bitcoin and Ether.
Digital Currency Exchanges Can Register with Korean Gov't
The new laws, which are set
to go into effect July 18, will amend South Korea's Foreign Exchange Transactions Act to allow fintech companies to register with the country's Financial Supervisory Service (FSS) as international money transfer providers. By registering with the FSS, fintech companies will be allowed to use a host of different methods to transfer money abroad, including specifically the use of digital currencies, i.e. cryptocurrencies. In order to be eligible for registering with FSS, a company will be required to have over 1 billion won (or US $882,000) in capital and a debt-to-equity ratio of under 200%. Companies will also be required to limit single transfers to about US $3,000 and total transfers per year for a single account to about US $20,000.
Bitcoin's Advantages
By utilizing cryptocurrencies like Bitcoin, fintech firms in Korea stand to gain massive advantages over traditional banks. First, speed is a huge difference between the two. Traditional banks take up to 2-3 days to process international transfers, sometimes even longer. In contrast, cryptocurrency transactions can be completed in a fraction of the time, sometimes minutes or even seconds. For example, Coinone, a cryptocurrency exchange based in Korea, advertises that transactions can be completed in as little as 3 minutes.
Another advantage that cryptocurrency
transfers have over traditional ones is cost. Some traditional banks in Korea charge as much as 5 to 6% as a commission for handling an international transfer. Crypto-transfers tend to carry a much smaller commission since the companies running them have less overhead and can maximize profits in other ways (Coinone charges a 1% fee).
Asia Pulling Ahead
Although the new law in Korea is revolutionary and huge news for proponents of cryptocurrency, it isn't the first time a country in Asia has essentially legalized cryptocurrencies. Most notably, in April of this year, Japan passed a new law that also officially recognized cryptocurrencies like Bitcoin. Singapore also made headlines last month when the country announced it had successfully digitized its currency using Ethereum. Probably the biggest news regarding cryptocurrencies in the region, however, was when reports began circulating that China has begun testing a prototype of its own national digital currency. Clearly, Asia is leading the way for the adoption of cryptocurrencies. Hopefully, the rest of the world will start waking up and get in the game before it's too late.