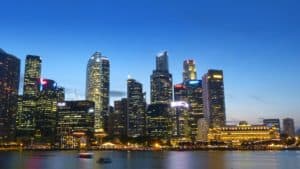 Due to popular demand, the application deadline for this year's Global FinTech Hackcelerator has been extended to 25 July 2017. The Global FinTech Hackcelerator 2017, powered by KPMG Digital Village and Matchi, is looking for global innovative entrepreneurs who can address problems faced by the financial industry.
This year's competition focuses on 100 problem statements across Customer-Facing, Financial Inclusion and RegTech, and a General category. "Brilliant" ideas, prototypes and/or market-ready solutions are encouraged to apply. Responding teams may apply to multiple problem statements or submit a general application for any category.
The top 20 teams shortlisted for the Global FinTech Hackcelerator can look forward to:
Working with real client owners to contextualise your solution to their needs during the 12-week virtual programme
Market entry and/or expansion into Singapore and the Asia-Pacific region
Receiving guidance and support from industry experts, subject matter experts and regulatory bodies
The opportunity to demo solutions live at the Singapore Fintech Festival
A cash stipend of up to S$20,000 per team. In addition, the top 3 will receive an additional cash prize of S$50,000 each
This year the Global FinTech Hackcelerator is also encouraging student participation. The top 5 student teams will win an amount of S$3,000 per team and have the chance to be recognised by financial industry leaders.  Student teams should apply with their academic email address or institute/school.