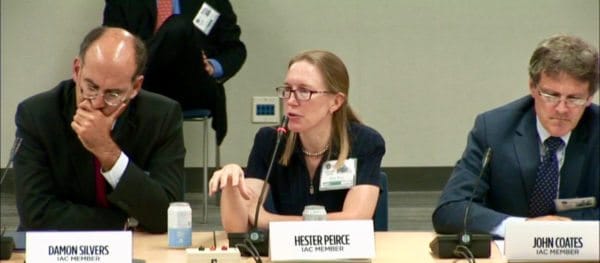 Hester Peirce, a Professor at George Mason University, has been nominated to become a Commissioner at the Securities and Exchange Commission thus filling one of two vacancies.
Peirce was previously selected by the Obama administration to become a Commissioner but the nomination stalled in the Senate Banking Committee as two Senate Democrats delayed the appointment.
Peirce is presently a Senior Research Fellow at the Mercatus Center at George Mason University and director of the Financial Markets Working Group. Her research interests have delved deeply into the regulation of the financial markets. Prior to joining Mercatus, Peirce served on Senator Richard Shelby's staff on the Senate Committee on Banking, Housing, and Urban Affairs. Peirce knows the SEC well having served at the Commission as a staff attorney and as counsel to former Commissioner Paul S. Atkins. Peirce received her B.A. from Case Western Reserve University and her J.D. from Yale Law School.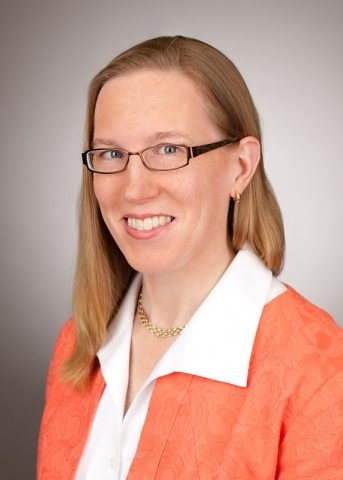 Peirce is well known on Capitol Hill and has been an advocate for a more balanced regulatory approach regarding financial services. She currently sits on the SEC's Investor Advisory Committee (IAC) that was created to advise the Commission on regulatory priorities, the regulation of securities products, trading strategies, fee structures, the effectiveness of disclosure. The IAC also advises on initiatives to protect investor interests and to promote investor confidence and the integrity of the securities marketplace.