Fintech startup Receipt Bank announced on Thursday it secured $50 million through its Series B funding round, which was led by Insight Venture Partners. Launched in 2011, Receipt Bank describes itself as an award-winning bookkeeping automation platform that automates the collection and data extractions of receipts and invoices. It offers a range of bookkeeping processes for over 50,000 accounting and bookkeeping firms and more than 100,00 for small businesses in North America, EMEA, and Australia.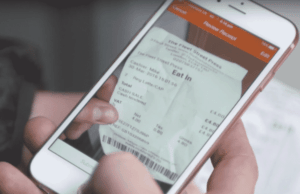 Alexis Prenn, CEO, Receipt Bank, stated:
"Bookkeeping is at a pivotal point as automation technologies and artificial intelligence are bringing it out of the back office. With Receipt Bank, bookkeeping moves from a cost to a source of income – becoming the enabler of effective reporting, payments, lending and other value-adding services. This investment will enable us to further develop our proprietary technologies and bring these services to even more leading accounting and bookkeeping firms and their small business clients."
Brad Twohig, managing director at Insight Venture Partners, noted:
"Artificial intelligence has become a clear disruptor in several industries, including financial services. Receipt Bank is an industry-leader in using emerging technology to drive core functions forward. We are excited to welcome them to the Insight Venture Partners portfolio, and look forward to their continued innovation in this space."
Receipt Bank added that the funds from the Series B round will be used to accelerate growth and further develop its products. The investment brings the total of funds raised by the company to $65 million.