Independent online financial advisor, Betterment, announced on Friday a $70 million round of funding, which is described as an extension of the company's Series E from last year. According to Betterment,  Swedish investment company Kinnevik led the round, extending its financing from last year. Previous investors Bessemer Venture Partners, Menlo Ventures, and Francisco Partners also participated in the round.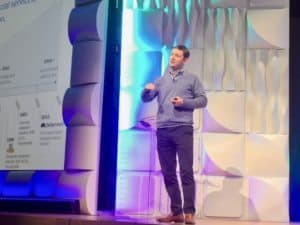 Betterment reported that it has grown from managing $4 billion to nearly $10 billion in assets for more than 270,000 customers over the past 15 months. Speaking about the newly acquired funds, Jon Stein, Founder and CEO of Betterment, stated:
"Kinnevik and Betterment have formed a strong partnership over the last year, and we welcome their increased commitment to our growth story. We've always prioritized what would have the biggest impact for our customers. Since the beginning, that's meant focusing on delivering the best possible after-tax returns and empowering customers to do what's best with their money. The additional funding will allow us to fulfill our mission and continue to build products that put even more money back in our customers' pockets."
Chris Bischoff, Senior Investment Director, of Kinnevik AB, added:
"The follow-on investment into Betterment aligns with our strategy of investing over multiple rounds into high-performing technology enabled companies. Betterment has continued to impress us with its strong growth, customer-centric focus, cutting-edge technology and talented team. After a year of investment, we saw additional opportunities for growth and proposed the financing to Betterment. We are excited about the opportunity to deepen our relationship."
Since its last funding round in March 2016, the company has launched a series of new products including access to licensed financial experts, advanced tax-efficiency tools, portfolio personalizations, and other new features.