Tabb Group, an international research and consulting firm that's focused exclusively on capital markets, announced on Monday it will be hosting the 2017 Tabb Group Fintech Festival on November 2nd at the New York Hilton Hotel.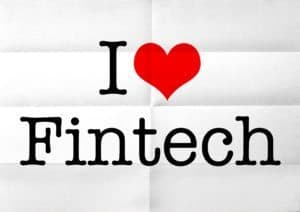 While sharing details about the upcoming event, Anthony Perrotta, CEO of Tabb Group, stated:
"The rise of fintech is causing a complete restructuring of the global economy. The combination of Cloud, Distributed Ledge Technology, Artificial Intelligence (AI), alternative data which includes the Internet of Things (IoT), and more are transforming markets in unprecedented fashion. The Tabb Group Fintech Festival will explore how the fintech economy is changing workflows and creating risks and opportunities across the markets."
Tabb Group also reported that in 2016 total venture capital investment in fintech was $17.4 billion, which was up 11 percent compared to 2015. The company's research also noted that workflows are being automated, informed, and transformed by secular FinTech drivers that will have a tremendous impact on human capital, market structure, regulation, and the economics of capital markets.
Speakers of the 2017 Fintech Festival include Illuminate Financial Management LLP; Credit Suisse; Marlin & Associates; State Street Corporation; Brown Brothers Harriman; Qplum; BNP Paribas Securities Services; and InsideChains. Lead sponsors of the event include Cognizant, Amazon Web Services (AWS) and Portware.