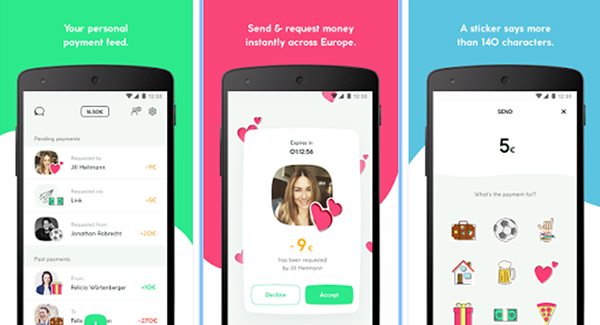 On Tuesday, Swedish fintech firm Klarna announced the launch of its new peer-to-peer (P2P) payment app, Wavy. This news comes less than two weeks after the company announced its strategic equity investment from Permira.
According to Klarna, Wavy enables consumers across 31 European markets to transfer money (Euros) and split bills among friends, colleagues, and family members. Consumers simply connect their bank accounts or credit cards to Wavy and generate a payment line when they want to initiate a transfer. This link may be shared through existing social media channels or directly to a Wavy user. The company also noted that the recipient of the payment does not need to sign up for Wavy's services in order to redeem a payment and payment requests may be paid using EU issued credit cards or SOFORT Überweisung and are settled in real-time. 
Lamine Cheloufi, Product Director at Klarna, stated:
"We can offer our users the most accessible peer-to-peer payment service in Europe. Everybody can use Wavy to transact anywhere, at anytime and in real-time. It's the most natural way to share secure money transfers between friends, colleagues & family. The recipient of the payment receives a payment link via any social media channel and can redeem the payment without having to sign up to the service."
Sebastian Siemiatkowski, CEO of Klarna, also commented:
"The work of the Cookies team impressed me so much that we wanted to work with them. Since then, within Klarna we have been working to develop a product that truly reflects how people live today and their social interactions. There are no borders in an online context, why should there be in payments? Klarna was founded with the goal to make online payments safe, simple and smooth, Wavy is another step on that journey."
Klarna added Wavy is a natural complement to the existing Klarna product offering. Which already includes direct transfer, pay after delivery and installment plans in a smooth one-click purchase experience and gives consumers the flexibility on choosing how and when they prefer to pay.