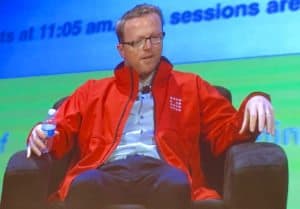 This should come as no surprise. IEG Holdings (OTCQB: IEGH) has decided not to proceed with a previously announced Tender Offer for shares of marketplace lender LendingClub (NYSE:LC).
Ostensible, the offer was to exchange four shares of IEG Holdings for each share of common stock in Lending Club. The offer was up to 40 million plus shares or approximately 9.99% of LendingClub.
At the time of the announcement, LendingClub management described the offer as "misleading" and noted that IEG had set up operations in the a Las Vegas strip mall after the Australian Securities & Investments Commission issued a stop order relating to the sale of securities by IEG's predecessor in Australia.
Paul Mathieson, IEG Holdings' Chairman and Chief Executive Officer, commented, on their announcement;
"Following the launch of the LendingClub Offer, IEG Holdings' per share stock price has dropped significantly. As a result, we have determined that the Offer no longer has a reasonable chance of success. Accordingly, we will not proceed with the LendingClub offer."
On July 7, 2017, IEG was trading at approximately $1.03 a share. Today, IEG Holdings is trading at $0.31 per share. Clearly the tender announcement did not benefit IEG shareholders. Market capitalization of IEG stood at around $3 million as of August 1st.
IEG said that any shares that have been tendered by LendingClub stockholders have not yet been accepted by IEG Holdings and will be returned to the relevant stockholders. It did not state if any shares had been tendered at all.
LendingClub has not commented on the IEG announcement.
LendingClub will announce Q2 earnings on August 7th after market close.