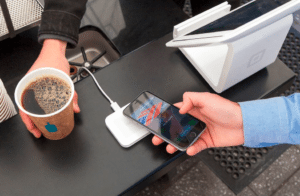 Square (NYSE:SQ) reported Q2 earnings yesterday. The company topped expectations by posting a loss of ($0.04) a share versus an expected loss of ($0.05) a share. While the company entered its existence as a streamlined payments processor for everyone, Square has quickly morphed into a robust SME lender – not just challenging retail banks but the whole panoply of online lenders.
According to their investor letter, during Q2 Square Capital originated over 49,000 SME loans to the tune of $318 million. This represents a respectable 68% increase over same quarter year prior.
Square said they are expanding access to financing by adding tools to the Square Capital product suite that help their sellers grow their businesses.
Last month, Square launched a pilot of Square Installments a product that is integrated with Square Invoices. This credit offering allows a seller's customers to finance large purchases over the course of several months.  Square notes that typically, only larger businesses have the ability to offer purchase financing. Square Installments offers SMEs access to this growth tool as well.
Square conducted a survey that indicated 84% of respondents believed that Square Capital helped them grow their business.
Additionally, Square Cash allows Individuals to store money, send and track P2P payments, and deposit money to their bank account. Of course, Square business customers may use Square Cash to accept payments from their customers.
In the world of online lending Square has a powerful advantage. They do not really have to pay for leads as generally they are soliciting existing customers that utilize their payment gateway. Current customers, which are happy with one Square service, are more inclined to use another. Taking out a loan or applying for credit with just a click of a button, when Square already knows who you are and your credit score, is incredibly simple. No need for doing direct mail and paying exorbitant amounts for lead generation services.