Dash, a payments-focused digital currency, announced on Thursday it has formed a partnership with Bugcrowd, a crowdsourced security testing company, for cybersecurity services. Dash revealed the partnership will enable thousands of security researchers to be incentivized into identifying critical software vulnerabilities within its code and present them to the Dash Core Team for remediation. All this is in line with the rollout of Dash's new Evolution program.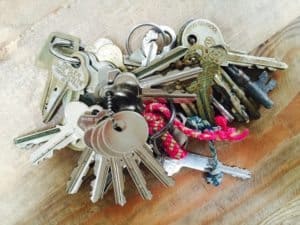 Dash reported that starting in August it will employ a private "bug bounty program" through Bugcrowd, which will tap into a curated, invite-only crowd to find the company's platform vulnerabilities, and then expand to a public program where over 60,000 registered security experts around the world will detect issues on behalf of Dash and be rewarded in bug bounty payments. Jim Bursch, Director of DashIncubator and Bugcrowd's proposal creator stated:
"Our goal is a safer, stronger network. We are talking about money — the digital equivalent of cold, hard cash. Meaningful amounts of cash attract a powerful incentive for thieves on a global scale. The Dash project is like building a bank vault, and inviting elite bank robbers to participate in its design, so it can't be robbed by other criminals."
Dash Core CEO Ryan Taylor also commented:
"As Dash gains more mainstream attention, identifying and fixing vulnerabilities is absolutely imperative. Bug bounty programs attract fresh eyes to review code which ensures white-hat hackers help identify any security flaws. Providing strong incentives to attract experienced programmers is one of the many tools we have at our disposal to ensure the Dash codebase is as robust as possible."
Taylor went on to add:
"Our landmark release, Evolution, aims to completely redefine how a digital currency functions and will be available for Alpha testing in December. Providing that optimal user experience requires a massive change to the underlying technology. The more improvements Dash adds to the original Bitcoin code, which Dash is based on, means we will continue to invest heavily in ensuring our product meets the highest standard possible. Because digital currencies store wealth and facilitate transfer of payments, it is critical that we take all measures possible to make absolutely sure that even minor software bugs are addressed."
Dash added that the program will launch August 8th using Bugcrowd's team of in-house security experts.