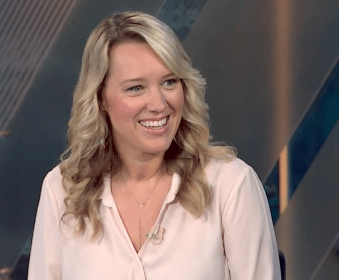 Following an appearance on Shark Tank back in 2014, Sara Margulis' HoneyFund received backing from Kevin O'Leary (AKA Mr. Wonderful).
O'Leary is spending some time on CNBC Squawk Box this week to fill in for vacations and one of the first guests on Squawk was Margulis. As with the visit to Shark Tank three years back, a visit to CNBC should help boost awareness of HoneyFund.
HoneyFund allows couples to set up a registry to help pay for a Honeymoon etc. Friends and family donate money, ostensibly for a trip, and the money is transferred to the couple. Margulis says that 90% of the couples actually spend contributed money on their honeymoon.  The most amazing thing is that HoneyFund has gifted about $500 million since inception and they are facilitating over $100 million in wedding gifts each year. That's a lot. And now you see why Mr. Wonderful was so excited to back the fledgling firm.
It is interesting to note that HoneyFund does not have a platform fee. They make there money through lead gen agreements and relationships with the travel industry. The Honeymoon industry is worth $12 billion – each year.
Another interesting note that Margulis shared. She just moved the company's operations to Florida. And why is that? It is not just about the sun, as it was previously located in the San Francisco Bay Area. It comes down to taxes and the cost of doing business. Margulis called it a "growth hack" – they  can employ more software engineers for less.
Watch the video below.