The Hive Project announced on Tuesday it has secured $8.95 million (BTC 2,087) from 2,234 participants through its ICO to build its own blockchain-based invoice finance platform.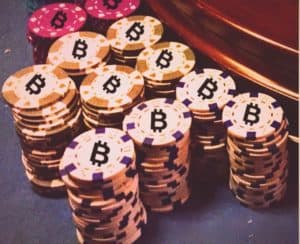 As previously reported, the company boasts itself as the first cryptocurrency invoice financing platform. It notably provides new financial liquidity to small businesses by leveraging blockchain technology and giving them a range of cryptocurrency-based financing options.
"The Hive Project tackles barriers to liquidity faced by SMEs by providing an alternative source of liquidity to that offered by traditional financial institutions. While European Commission reports that SMEs represent over 99 percent of businesses in the EU, SMEs in Europe and worldwide struggle to successfully tap into the $3 trillion invoice finance industry to fund operations and growth.  Hive provides new liquidity to SMEs, enabling platform participants to purchase micro invoices from trusted companies, turning invoices into tradeable assets."
The Hive Project revealed its end-to-end platform based on the Ethereum blockchain and smart-contracts dispenses with the obstacles and delays associated with centralized intermediaries. Hive automates previously manual, time-consuming processes such as credit scoring assessments and auditing, while simultaneously giving liquidity providers real-time actionable data including credit-worthiness. The company also gives every issued invoice a unique fingerprint, providing invoice buyers with assurance that the invoice cannot be sold twice. With open and transparent public data of issuer, owner, and payer, invoices can be offered to the market for trading. Jure Soklic, Co-founder and CEO of the Hive Project, stated:
"For too long, SME's have been left out in the cold by traditional lending systems which favor large companies. The success of our token sale is testament to market recognition of the need to reshape the invoice finance industry and ease the burdens faced by SMEs worldwide by bridging the liquidity gap, while providing attractive investment opportunities for invoice buyers."
The Hive Project also noted that BTC 1,500 of the funds raised will be devoted solely to the development, marketing and implementation of the platform, and the rest will be set aside for the liquidity pool (HVNX), which will fuel the growth of the marketplace, thereby hastening the adoption of the Hive platform and generating faster returns for contributors.
Meanwhile, The Hive Project was recently awarded first place as the 'Best ICO' at CoinAgenda Europe, is in advanced discussions to list HVN on several of the world's largest exchanges spanning the EU, the US and Asia.