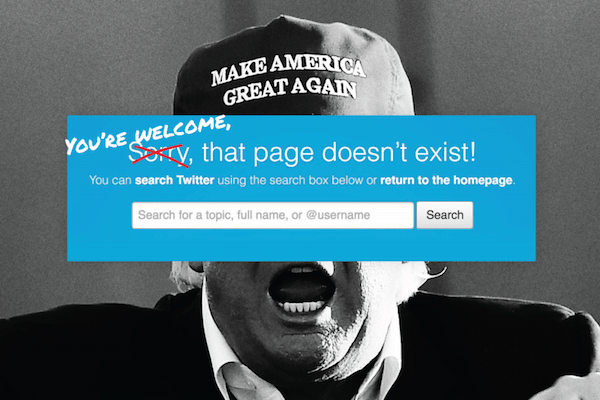 Valerie Plame Wilson, a former undercover CIA operations agent, has launched a crowdfunding campaign on GoFundMe to purchase Twitter for $1 billion in order to get President Trump off the social media platform. The initiative debuted last week. Plame tweeted:
If @Twitter executives won't shut down Trump's violence and hate, then it's up to us. #BuyTwitter #BanTrump https://t.co/HhbaHSluTx

— Valerie Plame Wilson (@ValeriePlame) August 18, 2017
The Let's #BuyTwitter and #BanTrump campaign description reads:
"Donald Trump has done a lot of horrible things on Twitter. From emboldening white supremacists to promoting violence against journalists, his tweets damage the country and put people in harm's way. But threatening actual nuclear war with North Korea takes it to a dangerous new level.  It's time to shut him down. The bad news is Twitter has ignored growing calls to enforce their own community standards and delete Trump's account. The good news is we can make that decision for them. Twitter is a publicly traded company. Shares = power. This GoFundMe will fund the purchase of a controlling interest in Twitter. At the current market rate that would require over a billion dollars — but that's a small price to pay to take away Trump's most powerful megaphone and prevent a horrific nuclear war."
In a statement provided to the Chicago Tribune, White House Press Secretary, Sarah Huckabee, stated that the low total shows that American people like President Trump's Twitter use. She also noted that Plame's attempt to shut down "his first amendment right" is the only clear violation and expression both hate and intolerance. Plame Wilson responded to Huckabee's comments by tweeting:
Wow! Looks like #BuyTwitter got under Trump's skin. Too bad @SarahHuckabee doesn't know how the 1st Amendment works. https://t.co/gTWChpyFLY

— Valerie Plame Wilson (@ValeriePlame) August 23, 2017
Funds from the campaign will be used to buy a controlling share of Twitter. Plame Wilson noted:
"If we can't get a majority interest, we'll explore options for buying a significant stake in the company and champion this proposal at the annual shareholder meeting. If that's impossible for any reason or if there is a surplus from this campaign, 100% of the balance of proceeds will be donated to Global Zero, a nonprofit organization leading the resistance to nuclear war."
So far, the campaign has secured nearly $10,000 from 260 supporters.
Have a crowdfunding offering you'd like to share? Submit an offering for consideration using our Submit a Tip form and we may share it on our site!