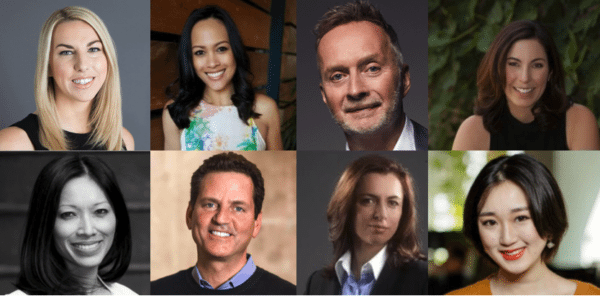 FinTech Australia and Next Money, along with the State Government of Victoria, a gearing up for their inaugural week long Fintech event –  Intersekt. The Fintech festival will be taking place in Melbourne, Australia from October 27 to November 3rd if you happen to be in Australia.
Preparations are moving rapidly and FinTech Australia has just released a portion of the speaker line up which includes some very recognizable names
Confirmed speakers for Intersekt so far include:
Anthony Thomson, founder of the UK's Metro and Atom Banks (and the current chairman of Atom Bank). Atom Bank is one of the leading UK Challenger banks.
Ron Suber, called the "godfather of Fintech" due to his globe-trotting reputation for promoting online lending and all things Fintech. Suber recently joined the leadership team at Credible, the multi-lender marketplace for student loans. Suber is also President Emeritus of Prosper Marketplace and holds a broad portfolio of Fintech investments.
Megan Caywood, chief platform officer for the UK's mobile only Starling Bank, who has delivered a range of major customer experience improvements.
David Birch, an international thought leader in digital identity and digital money and author of "Before Babylon, Beyond Bitcoin"
Van Le, who is the co-founder of Xinja, which is on track to be Australia's first independent, 100% digital bank made for mobile.
Lucy Liu, co-founder and chief operating officer of Melbourne-based payments company Airwallex who was this year named as one of Forbes' 30 Under 30
Emma Weston, CEO and co-founder of AgriDigital, which provides a blockchain-enabled, integrated commodity management solution for the global grains industry
"We're incredibly excited about this first announcement of domestic and international speakers, and some of the names we'll be announcing in coming weeks," commented FinTech Australia CEO Danielle Szetho. "Our initial tranche of speakers are truly fintech world leaders and bring decades of experience and insights in areas such as marketplace lending, digital challenger banks and security. Today's announcement is just the start, but demonstrates why we think Intersekt will be one of Asia-Pacific's most influential and exciting fintech festivals."
Along with the two-day Collab/Collide summit, the Intersekt Festival will also include:
A two and a half day fintech hackathon, sponsored by NAB
A two-day community and corporate Melbourne showcase circuit, which will include dynamic community discussions and events and highlight the city's fintech ecosystem;
An expo, pitchfest (sponsored by VISA) and extensive networking opportunities; and
A one-day event focussing on blockchain technology, which is transforming financial services in areas such as supply chains, smart contracts, payments and foreign exchange.
Australia is positioning itself as an alternative to other leading Fintech Hubs. The industry has been growing rapidly due to a well organized community and clear support from the Aussie Government.
Thomson from Atom Bank stated;
"I'm very pleased to be taking part in this timely event. The Australian fintech industry is going through a period of tremendous growth and, having visited incubators in both Sydney and Melbourne I've been very impressed by the quality of the companies that I've met. I'm looking forward to sharing some of my experiences in building Atom Bank (no 8 in the KPMG list of global finch disruptors) and some thoughts on how the industry will evolve."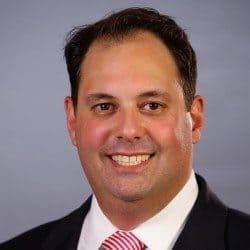 Australian Minister for Small Business, Innovation and Trade Philip Dalidakis said he was rather pleased with the caliber and prominence of Intersekt speakers.
"The Andrews Labor Government fully supports the Intersekt Festival. It is a wonderful event that showcases Victoria's outstanding credentials as a fintech and innovation hub to a global audience."
Sponsored Links by DQ Promote