LATTICE80, a Singapore based non profit Fintech hub backed by Marvelstone Group, has signed a Memorandum of Understanding (MOU) with FINOLAB in Japan to mutually boost their Fintech ecosystems and global networks. Marvelstone is a global VC group based in Singapore. LATTICE80 is said to be the world's largest Fintech hub.
Japan and Singapore have traditionally held strong investment and trade ties. LATTICE80 is on an expansion push having recently announced another office in India. Working more closely with FINOLAB – Japan's first Fintech hub – simply makes sense.
This Fintech bridge will seek to create a passporting system for Fintech's in each country to expand into new markets. Fintech startups from LATTICE80 in Singapore will enjoy mentoring sessions in FINOLAB Tokyo to help them develop their business in Japan. Correspondginly, Japanese teams will benefit from similar mentorship in Singapore.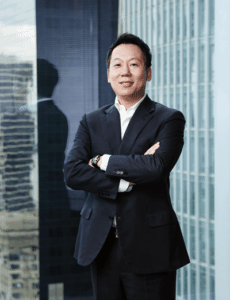 Respective members will benefit from five days of free passes, valid for two members per year (per startup). Joint events and networking sessions will be planned throughout the year.
"We see tremendous interest in Japan from the Fintech teams sitting at LATTICE80. Historically, Japan and Singapore have enjoyed strong trade and investment ties that go back decades," explained Joe Seunghyun Cho, Founding CEO of LATTICE80 and Chairman of Marvelstone Group.  "As a member of the international Fintech community, it's only right that we help to make the Japanese market, with its big push towards Fintech, more accessible to startups in Singapore. We're extremely excited to partner with FINOLAB on this pursuit."
FINOLAB, based in Tokyo's financial district, is focused on building a Fintech business ecosystem with global networks. Their mission is to support the growth of Fintech startups, including assisting non-Japanese startups enter the Japanese market. Yoshio Sakai, Global Manager of FINOLAB, explained that the Japanese government is working to bring better regulation that is more conducive to Fintech innovation;
"We've been impressed by the evolution of the Fintech environment in Singapore," said Sakai. "In our research, we came across no hub better plugged into Singapore and Southeast Asia's fintech ecosystem than LATTICE80. The feedback from our members has remained consistent: they want to expand to Singapore but need assistance. This tie up with LATTICE80 is the answer they've all been waiting for."
In our research, we came across no hub better plugged into Singapore & SE Asia's #Fintech ecosystem than LATTICE80
Click To Tweet
LATTICE80 has signed MOUs with several Fintech hubs and plans to announce more strategic partnerships throughout the year. Marvelstone will be opening additional hubs in London, New York and MENA in the near future.