AutoFi Inc., an auto industry fintech firm, announced on Thursday it has secured $10 million through its Series A Funding Round, which included investors Crosslink Capital, Ford Motor Credit Co., and Lerer Hippeau Ventures.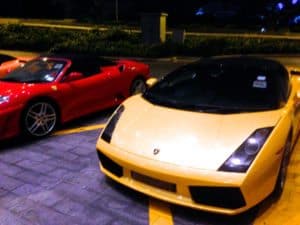 The company states it connects dealers to lenders customers may finance, and purchase vehicles in minutes, not hours. The platform provides dealerships with the tools to sell and finances vehicles online. The lenders get direct access to customer financing from its network of dealerships and customers are offers a fast, transparent online financing experience. Here's how the process works:
Choose a vehicle: Select vehicle to purchase online from an AutoFi enabled dealership
Application and Decision: Fill out an application with AutoFi and get a financing decision on average 30 seconds or less
Select F&I products: Customers may select the right F&I products for them
Sign Online and Drive: Securely sign financing documents online and arrange pick up for the vehicle
According to Reuters, Ford Motor Credit Co, the lending arm of Ford Motor Co, currently uses AutoFi's software and the platform also provides the technology to used-car buyers. AutoFi states it planned to use the funds from the Series A Round to grow beyond Ford Credit and expand into international markets. Chief Executive Kevin Singerman then revealed to the media out that the company will be announcing national lenders that are joining its network within the next few months.