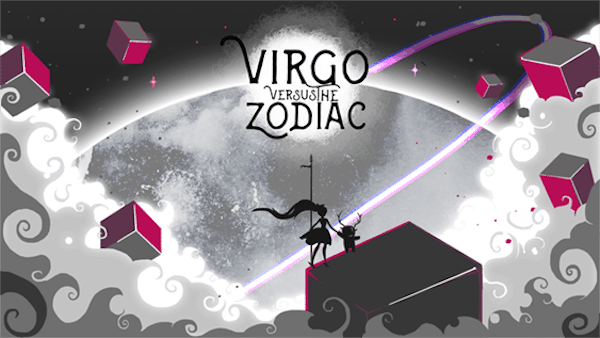 Video game developer, Moonana, has launched a crowdfunding campaign on Fig to raise nearly $20,000 for the upcoming video game Virgo Vs The Zodiac. The game is described as a sci-fi/fantasy JRPG that features traditional turn-based combat with a twist, this includes guarding, countering and timing actions carefully as well as predicting foes' moves are essential during Virgo's quest to bring back the Golden Age, a period of peace, symmetry, and balance – or so she thinks. Its story reads:
"In a galaxy where every action means a reaction, you'll play as Virgo, the Holy Queen, or so-called Dreadful Queen by heretics, bringing mayhem to the Zodiac Realms and leaving a trail of stardust on your way, all to fit her excessively righteous worldview."
While sharing details about Virgo Vs The Zodiac's creation, Moonana stated:
"Virgo Vs The Zodiac has been my passion for the last few months and this story is more a part of me now more than ever. A world where you can explore the rich Astrological/Astronomical lore is something that I always wanted to make! As a kid I used to look at the stars and imagine this mesmerizing world branching in front of me. Now, with your help, I want to create my own world, inspired by incredible stories such as the Shin MegamiSeries, Undertale, Earthbound, OFF, and many more. I hope to bring to this game the same dreams and hopes I felt when wondering about these incredible universes."
Funds from the campaign will help Moonana finish the game, which is expected to be released in the fourth quarter of 2018. Backers can receive the game starting at $15. The Fig campaign is set to close on September 28th.
Have a crowdfunding offering you'd like to share? Submit an offering for consideration using our Submit a Tip form and we may share it on our site!