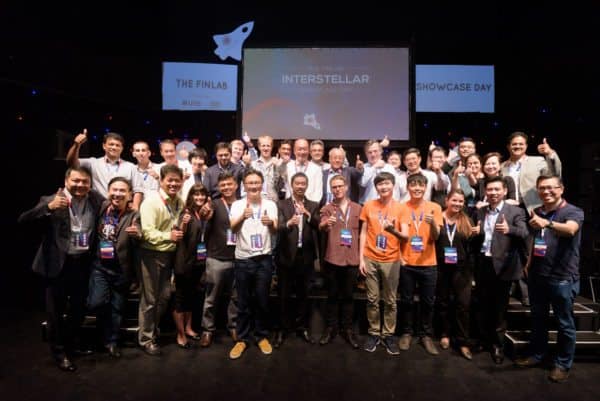 The FinLab, based in Singapore, has announced the graduation of eight Fintech startups from its 100-day accelerator program.
The FinLab is an innovation accelerator joint venture between United Overseas Bank (UOB) and SGInnovate. The program provides practical guidance, resources and mentorship to enable startups  that have been selected into the program.
The graduates from The FinLab's second cycle have include a range of innovative Fintech solutions seeking to drive improvements in regulatory technology (Regtech), capital markets, business efficiency, financial inclusion, personal finance and mobile payments.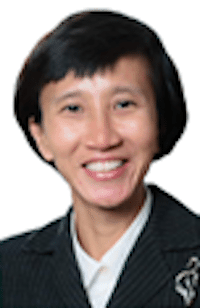 Janet Young, Head of Group Channels and Digitalization from UOB, said that UOB's entrepreneurial background provides them with a good understanding of the factors necessary for businesses to succeed.
"We have used this insight to set up an ecosystem of partners from government, industry and the investment community, both locally and in the region, within The FinLab to help more startups build FinTech solutions of the future," said Young. "This support includes providing valuable mentorship and resources to help startups grow their businesses in a viable and sustainable manner."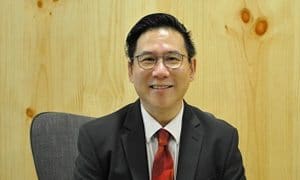 Felix Tan, Managing Director of The FinLab, said the trailblazers from the first cycle of The FinLab's program have inspired more startups to seek a partner who is able to help them navigate the complexities of expanding into new markets.
"We observed that there was an increase in the number of startups that are more advanced in their business development applying to be part of the second cycle of our accelerator program. Although some of these startups had already gained early business traction, they saw our insights, venture capital networks and our regional industry partnerships as a way of speeding up their market entry into and across Asia," Tan said.
FinLab pointed to graduate Turnkey Lender that expanded into Indonesia in the middle of the program. Turnkey then attracted US $2 million in funding from Vertex Ventures, the VC arm of Temasek Holdings, to further its entry into other ASEAN markets such as Malaysia, Philippines and Thailand. Vertex's investment is a reflection of its confidence in the startup.
Tan also said that The FinLab was attracting startups not only from Asia, but from around the world.
As an example, Israel-based startup PayKey used the accelerator program to establish its footprint in Asia. Through the support of The FinLab, PayKey was able to collaborate with UOB to create UOB MyKey4, a solution that enables consumers to pay and to be paid securely through social messaging apps. This is PayKey's first business deal is Southeast Asia and is an important milestone for the company as it builds its presence in the region.
Pang Heng Soon, Head of Investments, SGInnovate, added;
"We are excited that many of The FinLab startups have progressed in the FinTech space. Through access to resources, advice and connections to different parts of The FinLab's ecosystem, these startups are breaking into different markets in Singapore  and regionally, providing viable solutions to real business challenges. We have high hopes for these teams and believe that their products will continue to scale globally."
Other startups taking advantage of The FinLab's expertise in helping businesses expand in Asia include:
UK-based Transficc, a startup that has built a low latency, robust and scalable consolidated application programming interface which enables financial institutions to connect easily to multiple electronic trading platforms at a fraction of the time and cost
Canadian-based Quber, which helps financial institutions use big data to gain a deeper understanding of their customers' lifestyle needs. With the insight, financial institutions can then build engaging programs based on their customers' needs to help them acquire better money management habits over time.
FInLab has also been working to strengthen its industry alliances. The FinLab recently signed a Memorandum of Understanding (MOU) with the Shenzhen Internet Finance Association, China and the Internet Professionals Association, Hong Kong.
The MOU aims to encourage knowledge exchange across borders and to help The FinLab's startups expand into China and Hong Kong.
"Apart from speeding up the startups' development, we are also working to build a strong partner
ecosystem to help them seize overseas expansion opportunities as they grow their business," explained Tan. "With this MOU, The FinLab's startups will be able to establish a footing in China and Hong Kong, which are two key markets in Asia. We will continue to build up such partnerships to strengthen our current network in Indonesia, Malaysia, Thailand and Vietnam."
Applications for the next 100-day accelerator program will open in November 2017.
The FinLab graduates are listed below.
---
Aimazing (Singapore)
Aimazing enables consumers and businesses to make mobile contactless payments using inaudible soundwaves facilitated by speakers and microphones on smartphones. This creates a seamless "tap and pay" experience for the user, regardless of which payment platform either party is using. Aimazing was one of the winners at the MAS Fintech Awards 2016.
Attores (Singapore)
Attores uses blockchain technology to help companies store and share data and documents securely. Attores is now working with Ngee Ann Polytechnic on a pilot programme to issue and verify the authenticity of diplomas via IT solutions. With Attores, potential employers can also verify Ngee Ann Polytechnic students' certificates more efficiently.
BondLinc (Singapore)
BondLinc makes bond trading more transparent and efficient for institutions, relationship managers, traders and clients. It does this by digitising the bond trading process on a single platform which can be accessed by clients, relationship managers and traders. By leveraging the client ecosystem to link everyone on a unified platform, BondLinc effects cost savings, increases efficiency and provides compliance and audit capabilities at bank levels.
CardUp (Singapore)
CardUp enables cardholders to make large payments using MasterCard or Visa credit cards. Cardholders can enjoy the convenience of going cashless and accessing lines of credit, and benefit from earning more rewards points and miles, as well as additional CardUp rewards, without the hassle of making payments through cheques or bankers drafts.
Chynge (Singapore)
Chynge uses artificial intelligence to help companies ensure that their cross-border payments are compliant, safe, transparent and fast for all parties involved in each transaction.
HelloGold (Malaysia)
HelloGold simplifies the buying and selling of gold for retail investors and small businesses through an app, letting customers buy physical gold with as little as RM1. It also allows gold to be pledged as collateral to borrow at lower rates when needed. It solves the problem for those who want to save in gold but can't afford it, and for those who want to borrow money but don't have the right credit score.
Nickel (Singapore)
Nickel is building NiX, a marketplace that simplifies institutional forex trading for corporates and onshore banks. Through NiX, customers can get instant access to hundreds of providers at once, while enjoying competitive FX pricing.
PayKey (Israel)
PayKey's payment keyboard, which is integrated with UOB Mighty, UOB's mobile app, can be accessed within popular social messaging apps, allowing users to make P2P payments quickly and securely.
Quber (Canada)
Quber leverages technology to provide smart financial management tools. Through a mobile platform, Quber provides an innovative solution that recommends relevant financial products based on the customer's needs.
Tookitaki (Singapore)
Tookitaki's machine learning platform applies supervised learning to analyse large volumes of data to identify potential risk and compliance issues. This approach improves model performance with time, decreases chances of decision leakage and keeps it relevant to any business environment.
TransFICC (United Kingdom)
TransFICC provides banks and asset managers with a low latency, robust and scalable consolidated universal API for trading. TransFICC's one AI for eTrading connects to all trading venues, while providing an audit trail for best execution practices.
Tuple Technologies (Singapore)
Tuple Technologies' (Tuple) Intelligence Assistant provides companies with the ability to analyse their data for better customer acquisition and retention. Tuple's solution includes a chatbot which acts as a business assistant to quickly execute marketing campaigns in various social and digital media channels.
Turnkey Lender (Ukraine)
Turnkey Lender is a cloud-based loan management system which fully automates every step in the origination and account servicing process. This ensures speed and agility while controlling risk with business-driven, adjustable risk parameters using proprietary credit scoring models.