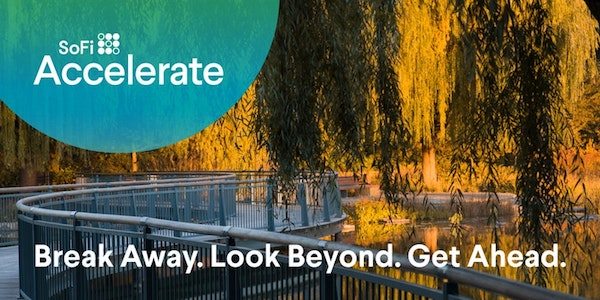 Online lender SoFi announced this week its program, SoFi Accelerate, will be heading to Chicago later this month. According to the lending platform, SoFi Accelerator is the first-of-its-kind career incubator that gives "ambitious" professionals the time and space to think big – and the tools and structures to make it happen.
"This exclusive one-day retreat brings inspiring speakers together with ambitious people (like you!) to explore your passion and commit to what's next. Hone your vision, chart your path, optimize your routine, and discover a community committed to your success. Open to SoFi members and non-members."
Speakers are Adam Foss, an assistant district attorney and co-founder of Roxbury CHOICE Program, and Ryan Holiday, a writer, media strategist, entrepreneur and editor-at-large for the New York Observer. The event will take place on September 24th.