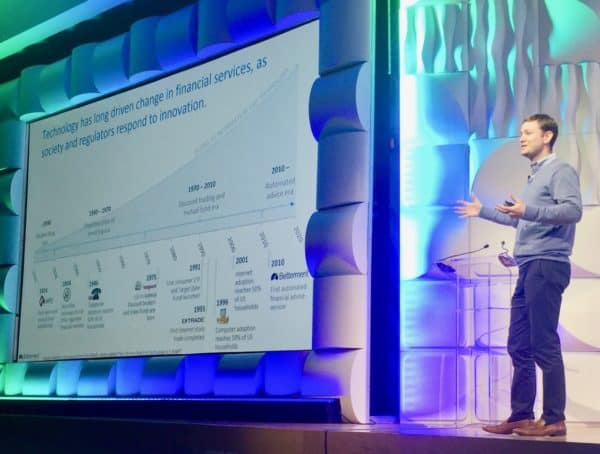 According to a regulatory filing with the Securities and Exchange Commission (SEC), leading Robo-advisor Betterment has raised $69,999,997 in equity. The first sale was said to take place on August 23, 2017. It appears this is part of a Series E funding round that was previously announced that was led by Kinnevik AB. The funding delivered a valuation of $800 million on Betterment pushing the Fintech firm a step closer to Unicorn status. Kinnevik previously participated in a $100 million funding round as the lead investor in the spring of 2016.
In July of this year, Betterment announced it now has $10 billion in assets under management with over 270,000 customer accounts. Since the beginning of 2016, Betterment has experienced rapid growth adding $7 billion and 150,000 new customers.
Betterment provides a fully automated investing service that seeks to drive better returns for individuals at a lower cost. Betterment also integrates with many external accounts enabling customers to use the platform as a single point of access for all of an individuals accounts. Betterment believes the "old way of managing money is broken." Their platform seeks to be the future of individual investment management.