TraneAi, an emerging player in the rapidly expanding artificial-intelligence market, announced that it will offer the sale of $50 million in tokens to seed its decentralized, open-source AI-development ecosystem built on blockchain technology.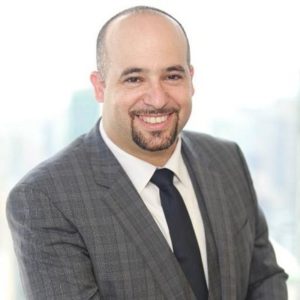 "We believe that by building our solution for crowdsourced AI training data on the blockchain, we can realize the full potential of AI by making training faster, less-expensive and more accurate,'' stated TraneA co-founder Tomer Dicturel.
NYC-based TraneAi will use funds raised to build out an ecosystem that allows participants around the globe to collaborate to develop AI-powered solutions such as chatbots, virtual assistants, news generators and other intelligent systems. The initial focus will be to decentralize the AI-training process for more rapid innovation. The ecosystem will run on the Transaction Protocol for Artificial Intelligence, or TPAI, which governs how participants interact with each other and is open source so anyone can participate.
TraneAi will hold a crowdsale of TPAI tokens on September 18, 2017 for a period of three weeks. A presale is in process during which TPAI tokens can be purchased with a bonus until the crowdsale begins. The TPAI tokens are built on the Ethereum blockchain.
TraneAi's training platform works by allowing companies planning to create AI-powered products to supply their data to TraneAi, which in turn disseminates that data to the crowd for tagging. An AI agent will audit the data and only award TPAI tokens for high-quality, useful labeled data. Companies then can use that data to create new products and services.
"The TraneAi platform demonstrates how TPAI creates a valued-based ecosystem on the blockchain. TPAI functions as a layer on top of an innovative AI system that uses machine learning to verify transactions across the network. This sits on top of a proven, decentralized blockchain-based storage network powered by IPFS storage infrastructure," continued Dicturel.
People who tag data are called Crowd-miners and they are a crucial component to the success of the ecosystem, explained the platform. They earn TPAI tokens by responding to a series of binary, Yes/No questions which improves the quality of labeled datasets used in AI products. Sending thousands of versions of a question to thousands of crowd-miners creates more accurately labeled data, which leads to smarter AI products. Other users also can earn tokens by storing those datasets across the blockchain or processing data models.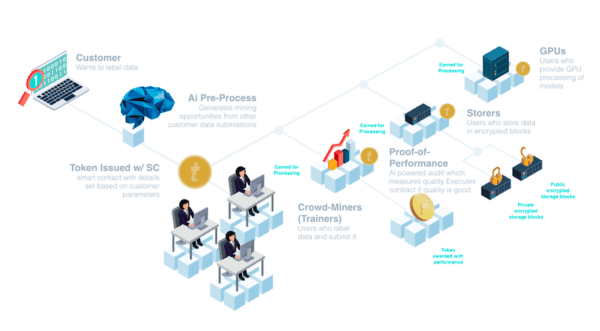 TPAI tokens are the means through which participants exchange services on TraneAi's platform: tokens offer an incentive for miners to tag, store and model data; miners earn TPAI tokens which can be then used to access highly powerful computers, algorithms or data-tagging services on the blockchain, or even to build their own chatbot.

Dicturel said he envisions businesses and crowd-miners coming together to create AI products that could find unexplored applications in consumer products, finance, healthcare and manufacturing. He also sees TraneAi helping small businesses with more modest goals – like a customer with a video app that streams content but wants to find and eliminate videos showing objectionable images.

Have a crowdfunding offering you'd like to share? Submit an offering for consideration using our Submit a Tip form and we may share it on our site!

Sponsored Links by DQ Promote