Blockchain platform Humaniq announced earlier this week the next phase in its expansion as it launches the Ghana Use Case. The company's key goal is to bring onboard two thousand users.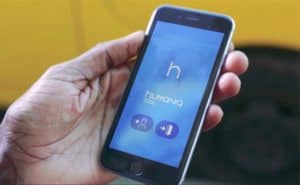 According to Humaniq, the Ghana launch news comes as phase 1 of a pilot of the app to test the new tool for financial inclusion in Ghana to get the involvement and feedback of real users get underway. The company reported that under its local partnership with Reach-Out Integrated, a social development organization, and the Local Women Entrepreneurs network, 2,000 people in Ghana are downloading the app in closed groups where they may transact, including through games to incentivize use. They will immediately gain a verified identity necessary to access financial services and improve their lives.
"The app's biometric technology confirms them as a unique person by taking two photographs of their faces and sending an SMS to their smartphone. Once each new user passes verification, they are rewarded, and can get started earning more by taking advantage of the referral system. The app displays the new users' contacts and flags which are already using the app and which are not, and provides an option to invite all of the latter. For each of them that becomes an active user, the one who referred them earns a further reward, to underpin the growth of the Humaniq community. This will demonstrate in a live environment that the Humaniq app can send, receive and store currency, and, crucially, can connect them for peer-to-peer transactions. This will form the platform for the forthcoming Humaniq Marketplace API, which will give Ghanaians the opportunity to fully participate in their growing economy. This effectively scales the long-standing tradition in many African communities of ad-hoc financiers lending to small- and medium-sized entrepreneurs. Such local investors in people's futures will be able to extend their reach with the Humaniq app."
Humaniq then added the pilot will involve 10,000 users, who will provide feedback on their experience of using the app in the final phase at the end of the year. A local marketing drive will build the community, with a Humaniq Africa meet-up due to be held in Accra this month, alongside digital marketing, TV and radio advertising and direct marketing.