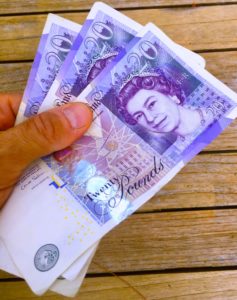 The UK Financial Conduct Authority (FCA) has published their approach to the EU directive known as PSD2.  This directive defines the requirements for firms that provide payment services and impacts a wide range of financial service firms including Fintechs. PSD2 ostensibly aims to improve consumer protection, make payments safer and more secure, and drive down the costs of payment services. The FCA states the new regime will be in force from 13 January 2018. In the UK PSD2 is largely implemented through the Payment Services Regulations 2017, which HM Treasury published.  PSD2 was published in the European Union's (EU) Official Journal on 23 December 2015. The full text of the PSD2 can be found on the EU's website.
Additionally, more services will be brought within the FCA's scope by PSD2. These include account aggregation services which aim to help consumers manage their finances by bringing all of their bank account data together in one place, and services that allow consumers to make payments in different ways online, without using a credit or debit card.
Christopher Woolard, Executive Director of Strategy and Competition at the FCA, commented that competition in retail banking and payments is vital for the wider economy;
"PSD2 builds on this by giving consumers more choice around how they manage their payments and bank accounts. It also brings in some important protections for consumers and seeks to increase the security of payments," said Woolard. "Firms should make sure they know what's required of them to be ready for the new regime. We will continue to monitor closely whether competition in the market improves in the interests of consumers."
PSD2 also introduces a number of new requirements around how firms treat their customers and handle their complaints, and the data they must report to the FCA.
All existing payment firms must be re-authorized. The FCA said that firms should consider whether they now need to seek authorization or registration because of changes to the scope of regulation made by PSD2. This includes businesses providing account aggregation or online payment initiation services. The FCA said applications will open on 13th October.
The FCA document, which is 238 pages long, is embedded below.
[scribd id=359315364 key=key-aHOniQzz3Oj8PFBG79ds mode=scroll]